14 September: Hindi Diwas 2019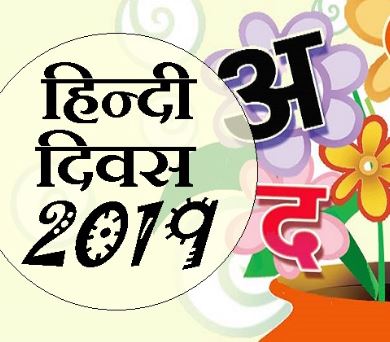 Hindi is one of the 22 scheduled languages of India and is spoken by around 40% of the Indian population. September 14 is observed as Hindi Divas every year.
The word Hindi is derived from the Persian word Hind which means land of the Indus River. Hindi is the fourth most spoken language in the world after Mandarin, English and Spanish.
Every year on the occasion of Hindi Diwas, President presents the Rajbhasha awards to people for their contribution towards the language,
Why September 14?
Observing Hindi Divas on September 14 commemorates the adoption of Hindi as the official language by the constituent assembly. It was on September 14, 1950, Hindi written in Devanagari script as one of the official languages of the Republic of India.
World Hindi Day
10th January is observed as World Hindi Day every year to create awareness about the language of Hindi across the World and to present Hindi as an international language.
The World Hindi Day aims to promote the Hindi language at the global stage whereas the Hindi Divas is being observed across the country at the national level.
Constitutional Mandate to Promote Hindi
Various constitutional provisions like Article 120, Article 210, Article 343, Article 344 and from Article 348 to 351 are aimed at the promotion of Hindi.
Topics: Anti-Hindi agitations of Tamil Nadu • Hindi • Hindi Imposition • Indian culture • Indo-Aryan languages • Languages of India • Languages with official status in India • States and union territories of India
Latest E-Books