12-year-old Abhimanyu Mishra becomes Youngest Grandmaster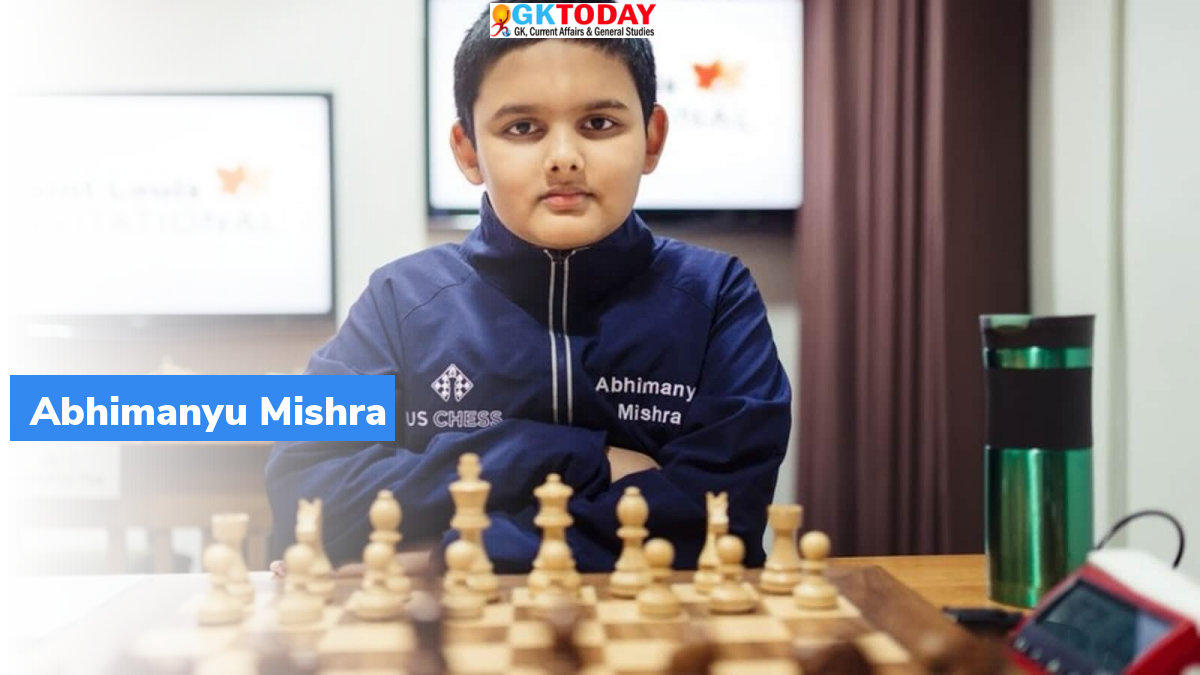 Abhimanyu Mishra has become the youngest ever Grandmaster on June 30, 2021.
Key Facts
He achieved this title at just 12 years, four months and 25 days.
He leaved behind the record of Russian Grand Master Sergey Karjakin. Sergey had completed his GM title in 2002 at the age of 12 years and seven months.
Abhimanyu scored his third and final norm by defeating Leon Mendonca of India in penultimate round of Vezerkepzo GM tournament at Budapest.
Abhimanyu was born in New-Jersey and has broken 19-year-old record.
He achieved this feat at April Vezerkepzo tournament and May 2021 tournament.
What is Grandmaster (GM) title?
Grandmaster title was awarded to chess players by world chess organization, FIDE. Grandmaster is the highest title that a chess player can attain, apart from World Champion. This title is generally held for life once it is achieved. Title of Grandmaster, along with FIDE titles of International Master (IM) and FIDE Master (FM), is open to all players irrespective of gender. Majority of grandmasters are men. However, a number of women have also achieved this GM title. Since 2000, most of top 10 women have held GM title. Woman Grandmaster title is awarded only to women with lower requirements.
Super Grandmaster (super GM)
Super GM is an informal term referring to world's elite players. It is given usually to players who are serious contenders of World's Championship. In past it was referred to players with an Elo rating of over 2600. But, as the average Elo rating of top players has increased it is referred to players with an Elo rating of over 2700. Super GMs have some name recognition in world of sport and are the highest earners in chess.
Month: Current Affairs - July, 2021
Category: Sports Current Affairs
Topics: Abhimanyu Mishra • FIDE • Grandmaster Title • Super Grandmaster (super GM) • world chess organization • Youngest Grandmaster
Latest E-Books