Union Cabinet approved proposal to levy 60% deduction on accounted deposits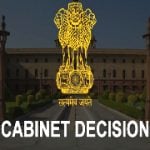 The Union Cabinet has approved a proposal to levy close to 60% deduction on unaccounted deposits in banks above a threshold by amending the Income Tax (I-T) Act. The move was taken amid banks reporting over Rs 21,000 crore being deposited in zero-balance Jan Dhan accounts post demonetisation, which the government doubts to be the laundered black money. The money deposited post demonetisation is almost 50% of the total deposits in these accounts in 2 years since their launch. The move comes with an objective of rooting out benami deposits, particularly in Jan Dhan accounts. It wants to prevent black money holders from circumventing existing I-T Act provisions. Soon, an amendment to the Income Tax Act is expected to be made in the current Winter session of the Parliament.
On November 8, 2016, Prime Minister announced that Rs 500 and Rs 1000 denomination notes will become invalid. The move was taken to curb the menace of black money, fake notes and corruption by reducing the amount of cash available in the system.
The objective of the Pradhan Mantri Jan Dhan Yojana (PMJDY) is to ensure access to financial services viz. Banking, Savings & Deposit Accounts, Remittance, Credit, Insurance, Pension in an affordable manner. PMJDY accounts are being opened with Zero balance.
Topics: Bank , Banking , Banking in India , Deposit account , Economy , Financial services , Income tax in India , Indian banknote demonetisation , JAM Yojana , Ministry of Finance , Money , Pradhan Mantri Jan Dhan Yojana
Advertisement