Bharat Bandh on Nov 28 against demonetisation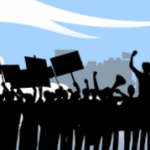 United Opposition consisting of major political parties like Congress, Trinamool Congress, and the BSP have given a call for nationwide Bharat Bandh to escalate their protest over the demonetisation drive of the union government. They said they will observe November 28 as 'Aakrosh Divas'. The opposition parties have been disrupting the proceedings in both Houses of Parliament during this ongoing Winter session protesting against the government's demonetisation drive. The nationwide strike is expected to disrupt the functioning of everything except the bare essential services.
On November 8, 2016, Prime Minister announced that Rs 500 and Rs 1000 denomination notes will become invalid. He added that the new notes of Rs 2,000 and Rs 500 will be introduced. There was no change effected in any other form of currency exchange like cheque, Demand draft (DD), payments made through credit cards and debit cards. The move was taken to curb the menace of black money, fake notes, and corruption by reducing the amount of cash available in the system.
Demonetisation is a radical monetary step in which a currency unit is declared as an invalid legal tender. Demonetisation is usually carried out by the governments across the world to curb the menace of counterfeiting, black money and money laundering.
Topics: Bandh , Cheque , Currency , Debit card , Economy , Financial services , Indian banknote demonetisation , Legal tender , Monetary reform , Money
Advertisement