Microbiology Faculty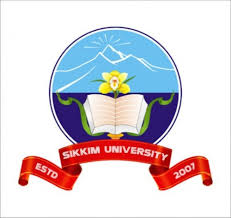 Sikkim University has issued notifications for the walk-in-interview for Guest Faculty for various departments. Please find detailed information regarding the vacancies below. Important Dates Date of Walk-in-interview: 13.02.2019 Venue: Administration block located at 61st Mile, Samdur, P.O. Tadong, Gangtok. About Vacancies School of Professional Studies (Time 10.00 AM) S.No. Department No. of Guest Faculty Required ..
Job Alerts: Gangtok • Guest Faculty • Horticulture • Life Sciences • M.A. • M.Ed. • M.Phil. • Microbiology • Microbiology Faculty • NET • Ph.D. • Physical Sciences • Sikkim • Sikkim University • SLET • Social Sciences • University of Sikkim
All India Institute of Medical Science, Jodhpur is an Autonomous Institute of National Importance and is one of the new AIIMS and apex healthcare being established by the Ministry of Health & Family Welfare, Government of India under the Pradhan Mantri Swastya Suraksha Yojna (PMSSY) with the aim of correcting regional imbalance in quality tertiary ..
Job Alerts: Additional Professor • AIIMS • Anatomy Faculty • Assistant Professor • Associate Professor • Biochemistry Faculty • Cardiology Faculty • Cardiothoracic Surgery Faculty • Community & Family Medicine Faculty • Dentistry Faculty • Dermatology Faculty • E.N.T Faculty • Endocrinology & Metabolism Faculty • Faculty • Forensic Medicine & Toxicology Faculty • Gastroenterology Faculty • General Surgery Faculty • Microbiology Faculty • Neonatology Faculty • Nephrology Faculty • Neurology Faculty • Neurosurgery Faculty • Obstetrics & Gynaecology Faculty • Orthopaedics Faculty • Paediatric Surgery Faculty • Paediatrics Faculty • Pathology Faculty • Pharmacology Faculty • Physiology Faculty • Plastic Surgery Faculty • Psychiatry Faculty • Rajasthan • Urology Faculty