India Post Payment Bank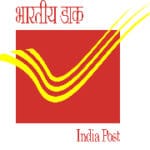 The India Post Payment Bank has recorded an all-time high of 1,09,000 transactions, worth nearly 23 crore INR in light of the lockdown.
About IPPB
The India Post Payment Bank is a public sector bank that was founded in 2018. The India Post is the parent organisation of IPPB. It functions under the Union Ministry of Communication. It makes use of the postal network to enable house-to-house banking service.
Advantages
Has enabled last-mile connectivity.
Enabled financial inclusion making use of the wide-reaching postal system.
Provides banking services at door step.
Reduces exploitation of the rural people by informal entities like moneylenders.
Encourages domestic savings in rural households and increases per capita income in rural India.
Digitization of its facilities has led to upgradation of its service which has proved advantageous in times of lockdown.
Conducted one of the largest digital financial literacy program resulting in training and certification of over 2,50,000 postmen, gramin dak sevaks, etc.
Post Office Savings Account
The Post Office Savings Account initiative functions under the Union Ministry of Finance unlike the IPPB (which is under RBI). Though POSA can be linked with an account at the IPPB, there are some differences between the two. POSA does not have the doorstep banking feature. It does not have zero balance savings account feature (unlike IPPB accounts). Money can be transferred only within the POSB.
Topics: Financial inclusion • India Post • India Post Payments Bank
Latest E-Books