Daily UPSC Prelims Current Affairs – September 10, 2022 [Mock Test]
1.
Consider the following pairs:
Cinque Islands – Atlantic Ocean
Landfall Island – Indian Ocean
Zmiinyi Island – South China Sea
Which of the pairs given above is/are correct?
2.
Which of the following characteristics are the essential characteristics for a community to be identified as Schedules Tribe?
Indication of Primitive Traits
Shyness of Contact with the Community at Large
Geographical Isolation
Rudimentary type of religion
Common dialect
Choose the correct answer using the codes given below:
3.
Consider the following terms, which are in news lately:
Olah – house
Manjhi-Paragana – mountain
Sohrai – festival
Chadar-badar – sytem of governance
Which of the terms defined above are matched correctly?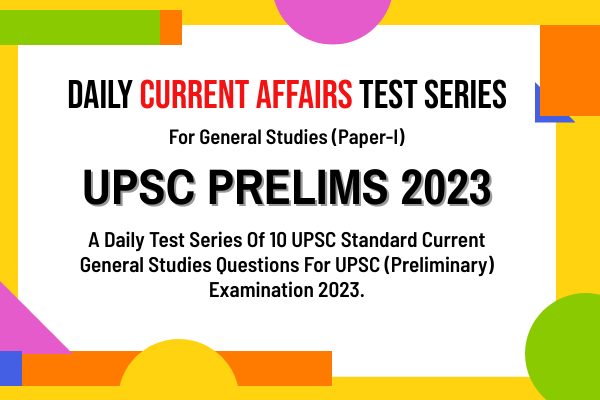 The above questions are part of Daily Current Affairs Test under
UPSC Prelims Test Series - 2023
in GKToday Android Application. This series can be subscribed in the app only.
Download Now
Category: Daily Current Affairs Test for UPSC Prelims Examination 2023
Tags: upsc prelims test series 2023
Latest E-Books