Daily UPSC Prelims Current Affairs – June 30, 2022 [Mock Test]
1.
Which of the following pairs of important days and dates are matched correctly?
Civil Services Day – 21 April
National Panchayati Raj Day – 24 April
National Integration Day – 29 November
National Statistics Day – 19 June
Choose the correct answer using the codes given below:
2.
With respect to the Wild Life (Protection) Amendment Bill, 2021, consider the following statements:
It seeks to implement provisions of CITES.
It empowers state government to notify a conservation reserve.
It seeks to reduce total number of schedules to three.
Which of the statements given above is/are correct?
3.
Which of the following reports was/were released by NITI Aayog?
State of India's Children: Status and Trends in Multidimensional Child Development
Reimagining Healthcare in India through Blended Finance
School Education Quality Index
Select the correct answer using the codes given below: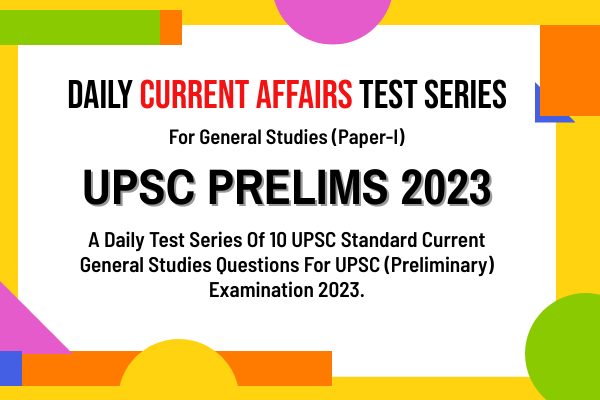 The above questions are part of Daily Current Affairs Test under
UPSC Prelims Test Series - 2023
in GKToday Android Application. This series can be subscribed in the app only.
Download Now
Category: Daily Current Affairs Test for UPSC Prelims Examination 2023
Tags: upsc prelims test series 2023
Latest E-Books