Daily UPSC Prelims Current Affairs – February 4, 2023 [Mock Test]
1.
Which of the following disease of basmati rice is/are caused due to deficiency of zinc?
Bacterial leaf blight disease
Blast disease
Khaira disease
Choose the correct answer using the codes given below:
2.
With respect to the beaches, kovalam, shivrajpur, padubidri, thundi, which of the following statements is correct?
3.
Which of the following terms best explains, 'a system of agricultural management that helps the land store more carbon and reduce the amount of Greenhouse Gases (GHGs) that it releases into the atmosphere'?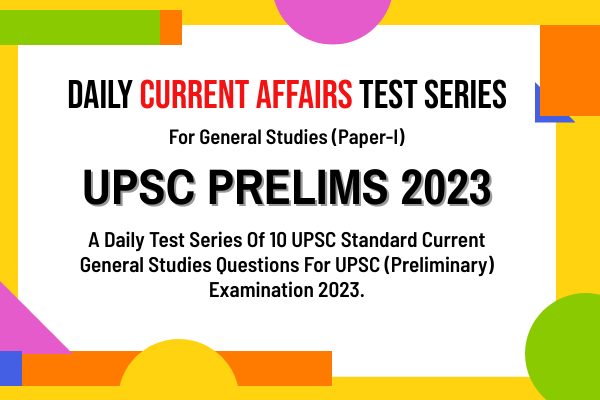 The above questions are part of Daily Current Affairs Test under
UPSC Prelims Test Series - 2023
in GKToday Android Application. This series can be subscribed in the app only.
Download Now
Category: Daily Current Affairs Test for UPSC Prelims Examination 2023
Tags: upsc prelims test series 2023
Latest E-Books