Daily UPSC Prelims Current Affairs – August 17, 2022 [Mock Test]
1.
Which of the following mountain valleys is/are located in North-eastern India?
Dibang Valley
Galwan Valley
Dzuko Valley
Kuti Valley
Select the correct answer using the codes given below:
2.
With respect to the special trains introduced by the Indian Railways to showcase the cultural heritage of India, consider the following trains:
Bharat Gaurav – Ramayana Circuit
Vishwaroopa – Somnath
Guru Kripa – Shirdi
Which of the pairs given above is/are matched correctly?
3.
Consider the following pairs of art forms and respective states:
Dhokra – West Bengal
Koftgiri – Chattisgarh
Rogan – Gujarat
Sozani – Uttar Pradesh
How many pairs given above is/are matched correctly?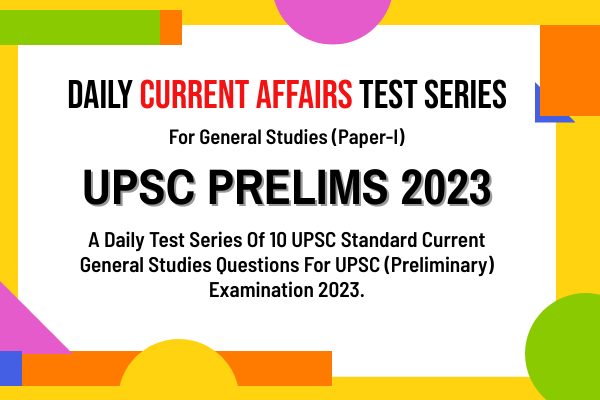 The above questions are part of Daily Current Affairs Test under
UPSC Prelims Test Series - 2023
in GKToday Android Application. This series can be subscribed in the app only.
Download Now
Category: Daily Current Affairs Test for UPSC Prelims Examination 2023
Tags: upsc prelims test series 2023
Latest E-Books