'Zero Discrimination Day' observed on March 1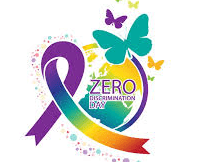 The 'Zero Discrimination Day' is observed annually across the world on March 1, by UNAIDS. UNAIDS is the leading global forum which aims to end AIDS as a public health threat by 2030.
On this day, the UNAIDS is calling to end the discrimination against women and girls and for equal rights, opportunities and treatment. This year, the focus is on 'Zero Discrimination against Women and Girls'.
Topics: AIDS • Discrimination • Zero Discrimination Day
Latest E-Books