Yoshihide Suga to Succeed Shinzo Abe as the PM of Japan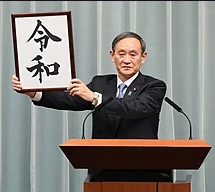 Yoshihide Suga has been elected as the new leader by Japan's governing party to succeed Shinzo Abe. He is all set to become Japan's next prime minister. Mr Abe had announced his resignation in August 2020 due to health issues.
Who is Yoshihide Suga?
Yoshihide Suga is a Japanese politician and currently serve as president of the Liberal Democratic Party and the Prime Minister designate of Japan. He is a veteran Politician, born to a strawberry farmer. Upon his election and formal appointment is done, Suga is going to be the first new prime minister of the Reiwa era. Suga was earlier the Chief Cabinet Secretary under Mr Abe. He is the longest serving Chief Cabinet Secretary in Japanese history. Previously, he has also served as Minister of Internal Affairs and Communications during Abe's first tenure as Prime Minister in 2006 -2007.
Shinzo Abe
Shinzo Abe is a Japanese politician. He has served four terms as Prime Minister of Japan and President of the Liberal Democratic Party (LDP) since 2012. Thus he has become the longest serving Prime Minister of Japan. He has also served as Chief Cabinet Secretary from and was the Leader of the Opposition in 2012. Abe is a conservative and has been describes as a right-wing nationalist by the political commentators. He is a member of Nippon Kaigi. He is having a revisionist views on Japanese history. He is considered as a hard-liner when compared to North Korea. He is known internationally for his economic policies famous as Abenomics.
Month: Current Affairs - September, 2020
Category: International Current Affairs
Topics: Japan • Prime Minister of Japan • Shinzo abe • Yoshihide suga
Latest E-Books