WTO's Trade Facilitation Agreement comes into effect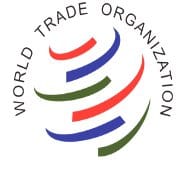 The Trade Facilitation Agreement (TFA) in Goods of World Trade Organisation (WTO) came into effect with its ratification by two-thirds members of WTO including India.
The TFA in Goods was adopted by the WTO Members in 2014. It aims to streamline, simplify, standardise and ease customs procedures and norms. It will help to cut trade costs around the world.
About Trade Facilitation Agreement (TFA)
The TFA in Goods is the WTO's first-ever multilateral accord that aims to simplify customs regulations for the cross-border movement of goods.
It was outcome of WTO's 9th Bali (Indonesia) ministerial package of 2013. The agreement includes provisions for
Lowering import tariffs and agricultural subsidies: It will make it easier for developing countries to trade with the developed world in global markets.
Abolish hard import quotas: Developed countries would abolish hard import quotas on agricultural products from the developing world and instead would only be allowed to charge tariffs on amount of agricultural imports exceeding specific limits.
Reduction in red tape at international borders: It aims to reduce red-tapism to facilitate trade by reforming customs bureaucracies and formalities.
Comment
The implementation of the TFA in Goods has the potential to create US 1 trillion dollars' worth of global economic activity and trade which may add 21 million new jobs and lower the cost of doing international trade by 10 to 15 per cent. TFA will help India's ongoing reforms to bring in simplification and enhanced transparency in cross border trade in goods. It will further help India to boost economic growth by reducing trade costs and supporting its integration into the global economy.
Trade Facilitation in Services (TFS) Agreement
Recently, India submitted a legally vetted proposal on Trade Facilitation in Services (TFS) Agreement, a global services pact on the lines of the TFA in Goods to the WTO.
Now the proposal for TFS Agreement will be taken up by an expert committee at the WTO headquarters in Geneva and later it will be put up for discussion among all the WTO members.
It aims to ease norms for movement of skilled workers across borders for short-term work, ensure portability of social security contributions, single window mechanism for foreign investment approvals and cross-border insurance coverage to boost medical tourism.
Month: Current Affairs - February, 2017
Topics: International • International Treaties • TFA • Trade • WTO
Latest E-Books