World Economic Outlook: Key Facts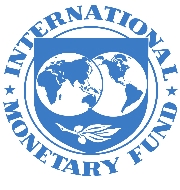 The International Monetary Fund has recently launched the World Economic Outlook 2020. The report has been titled "A Long and Difficult Ascent". It is launched twice a year. Once in June and then in October. The one recently launched is the October version.
Key findings of the report
The report has projected that India's economy will contract by 10.3 percentage in 2020. This growth will be the slowest among the BRICS countries.
The Report has revised the growth projections of the whole world by point 0.8 percentage as compared to that of June 2020. The report also says that after 2021 the Global growth is expected to be at 3.5 %.
The consumer prices in India will grow at 4.9 % in 2020 and 3.7% in 2021 according to the report. The current account balance is projected to grow by 0.3 % in 2020 and Up – 0.9 % in 2021.
US economy
The report says that the US economy is to grow by -4.3 % in 2020 that is the US economy will contract. In 2021 the US is to grow by 3.1 %.
Predictions of IMF
According to the International Monetary Fund, the world will not recover completely till 2025. Rather the progress will be reversed and the world will enter the era of 1990s. This will be mainly projected in terms of poverty and inequality creating a severe setback in living standards.
The report also projects that people could fall below extreme poverty threshold. According to the report more than 90 million people could fall below poverty. The extreme poverty threshold according to the International Monetary Fund is 1.90 USD per person per day. The World bank has projected that more than 150 million people would enter poverty in 2020.
Suggestions
The report suggests that the Global fiscal support of 12 trillion USD is required. This can be infused through asset purchases, liquidity injections and the rate cuts by the central bank.
A great International collaboration on treatments and tests of COVID-19 vaccines is required. If the availability of vaccines is made faster will be around nine trillion USD by 2025.
The policies framed by the government should focus on limiting economic damages. Also, the policies should add workers to transit towards growing sectors.
Month: Current Affairs - October, 2020
Category: Reports & Indexes Current Affairs
Topics: Below Poverty Line • Economic Slowdown • Extreme poverty • International Monetary Fund (IMF) • World Bank • World Economic Outlook
Latest E-Books