Walled City of Ahmedabad designated as India's first World Heritage City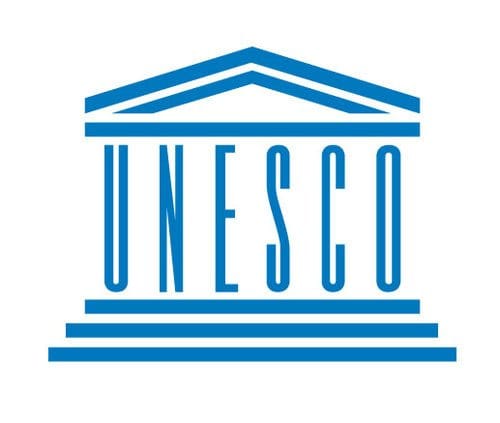 The 600-year-old Walled City of Ahmedabad was declared World Heritage City by the World Heritage Committee (WHC) of UNESCO after it met in Karlow, Poland. It is first Indian city get the honour.
The Walled City of Ahmedabad is located on the eastern banks of Sabarmati river. It presents a rich architectural heritage from the sultanate period, notably the Bhadra citadel, walls and gates of the Fort city and numerous mosques and tombs, as well as important Hindu and Jain temples of later periods. It will be third city from the Indian subcontinent to enjoy this status along with Bhaktapur in Nepal and Galle in Sri Lanka.
Background
The nomination of Ahmedabad was supported by about 20 countries including Turkey, Tunisia, Lebanon, Peru, Portugal, Croatia, Tanzania, Zimbabwe, South Korea, Croatia, Cuba and Poland. Earlier, the committee also added Asmara (capital of Eritrea), added Hebron-Al Khalil Old Town (Palestine) and W-Arly-Pendjari Complex (Benin, Burkina Faso) to the list.
About Walled City of Ahmedabad
The Walled City of Ahmedabad was founded by Sultan Ahmed Shah I of Gujarat Sultanate in in 1411. It remained the capital of the Gujarat Sultanate and later important political and commercial centre of Gujarat.
It was established as a product of the Sultan's ambitions to create a trading rival to the neighbouring Hindu trade centre of Asaval. Further, he made Ahmedabad centre of his own line of dynasty and replaced the old capital of Anhilvad Patan, located nearby.
Ahmed Shah I had laid the foundation of Bhadra Fort starting from Manek Burj, the first bastion of the city in 1411 which was completed in 1413. During Mughal rule, Bhadra Fort served as the seat of Governor of Gujarat
The richness of architecture present in Ahmedabad is enhanced by the cultural fusion of Hindu and Muslim elements. The city also holds rare distinction of being one of the oldest trading points in India and also centres of Indian freedom struggle under Mahatma Gandhi.
Spread over 5.43 square kilometres, the city now has approximate population of four lakh, living in century old wooden residences in around 600 pols or neighbourhoods. Today, despite having become extremely crowded and dilapidated, it still serves as the symbolic heart of metropolitan Ahmedabad.
About World Heritage Cities Programme
It is one of six thematic programmes formally approved and monitored by the WHC. It aims to assist state parties in the challenges of protecting and managing their urban heritage. The programme is structured along a two-way process (i) development of a theoretical framework for urban heritage conservation, and (ii) provision of technical assistance to States Parties for the implementation of new approaches and schemes.
Month: Current Affairs - July, 2017
Category: Places in News Current Affairs
Topics: Ahmedabad • Art and Culture • Gujarat • National • Places in News • UNESCO • Walled City • World Heritage City
Latest E-Books