Vinod Paul: First Indian to receive WHO's IhsanDogramaci Family Health Foundation Prize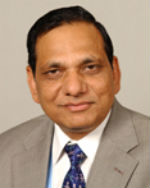 NITI Aayog member Dr Vinod Paul became first Indian to be awarded prestigious IhsanDoğramacı Family Health Foundation Prize by World Health Organisation (WHO).  It will be formally presented at World Health Assembly to be held in Geneva, Switzerland in May 2018.
Background
He was selected unanimously for the prestigious award by WHO Board from six other shortlisted candidates from Algeria, China, Malaysia, Mexico, Russian Federation, Uzbekistan for distinguished contributions towards improving the health and well-being of families, especially in developing countries.
Dr Vinod Paul
Dr Paul is internationally renowned researcher, clinician, educator and public health advocate in the area of family health, with special focus on newborn health. His efforts have brought long-neglected issue of newborn health to centre-stage of strategies for Millennium Development Goals (MDGs) and Sustainable Development Goals (SDGs).
He is instrumental in establishing the Partnership for Maternal, Newborn and Child Health in 2005-06. He is recognized world over as leading expert in universal health coverage and human resources for health.
He has played key role in formulating national child health guidelines and programmes in India. Prior to joining as Member, NITI Aayog, he was head of the Department of Pediatrics at AIIMS, New Delhi.
He has published numerous articles on various issues, including on children's, women's and adolescents' health, in international peer-reviewed journals and several books and monographs. His book on paediatrics is standard textbook for medical students in India and several other countries.
IhsanDoğramacı Family Health Foundation Prize
WHO's IhsanDoğramacı Family Health Foundation Prize is global honour conferred in recognition to services in field of family health. It was established in 1980 to promote and raise standard of family health by acknowledging individuals who have given distinguished service in this field. It is named after Professor Ihsan Doğramacı, a paediatrician and child health specialist.
Category: Awards, Persons & Places in News
Topics: Awards • Dr Vinod Paul • IhsanDoğramacı Family Health Foundation Prize • Newborn Health • NITI Aayog • Persons in News • WHO
Latest E-Books