Vijay Kelkar committee recommends autonomous status for Vidarbha region of Maharashtra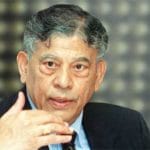 Maharashtra government had appointed committee to study the issue of balanced development of various regions of Maharashtra. It was headed by well-known economist Vijay Kelkar.
Committee's recommendation report was recently tabled in the state Legislative Assembly.
Key Recommendations of Vijay Kelkar committee
Autonomous status must be granted to Vidarbha-eastern region of Maharashtra, as people of this region feels neglected.
This region should get autonomous status on the lines of Meghalaya as it was granted an autonomous status in 1969, when it was a part of Assam, by the 24th constitutional amendment.
The people of Vidarbha feel that issues of the region are neglected by the Mumbai-headquartered government.
Shift the state secretariat (Mantralaya) to Nagpur- state's second capital, for the month i.e. from December 1 to 31 every year as a part of 'Nagpur pact' (whereby Vidarbha leaders agreed to merger of the region within Maharashtra in 1960)
All the important finance-related portfolios should be allocated to the leaders from Vidarbha.
Some of the major directorates should be shifted to Aurangabad and Nagpur districts.
Pending irrigation projects in Vidarbha should be completed on a priority basis.
Financial outlay of state: It should be classified into two categories- divisible and non-divisible. The divisible outlay will be divided among three regions of Vidarbha, Marathwada, and Rest of Maharashtra (RoM), excluding Mumbai. 45 per cent divisible outlay for RoM, 33.24 per cent for Vidarbha and 25.31 per cent for Marathwada.
Present Constitutional provisions for Vidarbha
Article 371 of Constitution says that President may provide governor of Maharashtra with following special responsibility
Establish separate development boards for regions of Maharashtra like Vidarbha, Marathwada and rest.
Every year, working reports of these boards will be placed before State Legislative assembly.
Development expenditure funds must be equitable allocated for these regions.
These areas must be provided with equitable and adequate facilities for technical education and vocational training. Even adequate employment opportunities in state services must be provided to these regions.
Month: Current Affairs - December, 2014
Topics: Article 371 of Constitution • Autonomous status for Vidarbha regionin Maharashtra • committees and commissions • Current Affairs - 2017 • Maharashtra government • Recommendations of Vijay Kelkar committee
Latest E-Books