Vibrant Gujarat Summit 2017 attracts Chinese eye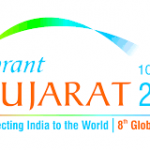 The eighth edition of the biennial Vibrant Gujarat Summit 2017 has attracted immense attention from the Chinese investors. China has already committed $7 billion to the summit. Gujarat government has also taken active interest to attract the Chinese investors in the event.
Single Chinese group 'Sany' has signed MoUs worth $2 billion for multiple infrastructure projects in the state. Other $5 billion have been able to come from the many road-shows held at different cities of China like Beijing, Shanghai, Guangzhou and Shenzhen. Over 350 Chinese companies participated in the event. The Government of Gujarat has signed MoUs with many companies in China which will invest in industries like textiles, solar energy, fiber glass, waste processing for supply of renewable energy, automobiles, software technologies, manufacturing of industrial parks and also various infrastructural projects.
Vibrant Gujarat is also known as "Davos of East" or "Davos in Action" and is portrayed as a major knowledge exchange platform. Government is also making efforts to ensure timely implementation of the projects.
Category: Summits and Conferences
Topics: China • Countries • East Asia • Economy of Gujarat • Gujarat • India • Memorandum of understanding • Sany • Shenzhen • Slogans • Vibrant Gujarat
Latest E-Books