Versatile Carnatic Music maestro Balamuralikrishna passes away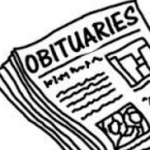 Legendary Carnatic musician Mangalampalli Balamuralikrishna passed away at the age of 86. He has performed in over 25,000 concerts and is a prominent vocalist, multi-instrumentalist, playback singer, composer and also as an actor. He was a recipient of Padma Vibhusan award. He also received Filmfare and National Awards. He shot to fame in acting in his debut film Bhakta Prahlada in which he performed the role of Narada.
Carnatic music is confined to Karnataka, Andhra Pradesh, Tamil Nadu and Kerala. In Carnatic music there is a very highly developed theoretical system. It is based upon a complex system of Rāgam (Rāga) and Thalam (Tala).
Topics: Carnatic music • Kanakangi • M. Balamuralikrishna • Musicians • Ramapriya • Singers • Telugu people
Advertisement