Update : Stuck Aircraft being cleared from Mumbai Airport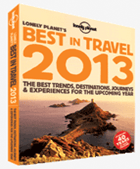 A Spicejet Boeing 777 which had been stuck in the mud at the Mumbai Aiport is been removed at priority basis. The aircraft has veered off the main runway and had gotten stuck in the grass.
Why this matters?
The Mumbai Aiport has only one main runway. The stuck airport has blocked the main runway which has majorly impacted aircraft operations.
Mumbai airport has only one main runway to serve the entire Greater Mumbai Region. This makes the Mumbai runway one of the busiest in India and the entire world.
The main runway has a greater capacity to handle aircraft movement and its shut-down has impacted aircraft operations resulting in over 280 flight cancellations.
How the aircraft is being removed?
The aircraft is being removed from the main runway by a specialized team of Air India officials and technicians.
The aircraft is being recovered using a disabled aircraft recovery kit (DARK) which is only owned and operated by Air India in the country.
Air India is also a member of International Airlines Technical Pool (IATP) which allows the pooling of specialized equipment like the DARK, aircraft spare parts, etc.
Latest E-Books