United Nations sets up panel to review peacekeeping operations worldwide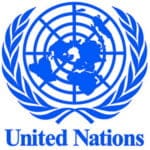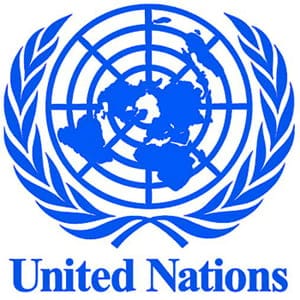 On the insistence of countries like India, UN Secretary-General, Ban Ki-moon, has constituted a blue-ribbon panel to recommend changes to international peacekeeping to enable it to cope with increasingly complex and dangerous conflicts worldwide. The Security Council takes a call on deployment of UN Peacekeeping Forces (UNPKF), and the last year has seen a spike in violence against the UNPKF with an increased death toll, the brunt of which is borne by countries like India which contribute greatly to the UNPKF soldiers or 'blue helmets'. A wave of attacks on blue helmets in Mali, Darfur and the Central African Republic left 14 dead in a span of two weeks in October this year. Other than the blue helmets, the UN also has 1,30,000 troops, police and civilian staff serving in missions worldwide.
The report will be laid in front of the UNGA in September 2015.
Membership of the Panel
The independent panel will be chaired by former East Timor President, Jose Ramos-Horta. The Panel will also include 13 other experts from a wide range of countries who will undertake a major review of peace operations. This will be the first such review in 15 years. The Panel will also include an Indian, Lt. General Abhijit Guha, who is a retired Indian Army officer who now holds a UN post.
Objective of the Panel
The Panel will assess UN's 16 currently active peacekeeping operations. It will also attempt to determine the needs of the future on a variety of issues from ever-changing warfare to administrative arrangements of missions and the protection of civilians.

India's role
India is the third largest contributor of UNPKF with 8,132 of its soldiers deployed on UN missions. India is preceded only by Bangladesh and Pakistan as far as contribution to the UNPKF goes.
India has lost three Indian peacekeepers in South Sudan and 39 peacekeepers in the Congo. With an estimated 157 Indian soldiers having lost their lives in peacekeeping operations since 1950, India has suffered the highest number of casualties. This has caused India to call for a greater role in the decision making about peacekeeping operations, especially in areas of internal political conflict, and has raised this issue with UNPKF officials.
UNPKF
The Department of Peacekeeping Operations was established in 1948. It has a total number of 1,11,512 active personnel, with 90,905 of them being uniformed forces.
The United Nations Charter gives the UNSC the power to take collective action in the interest of international peace and security. Hence, the UNSC generally authorizes peacekeeping operations. All UN member nations are obligated to make necessary armed forces and facilities available to the UNPKF. Since 1948, approximately 130 nations have contributed military and civilian police personnel to peace operations. As of 30th April 2014, 122 countries were contributing a total of 97,729 personnel in Peacekeeping Operations.
Month: Current Affairs - November, 2014
Topics: United Nations
Latest E-Books