Union Government set up Public Debt Management Cell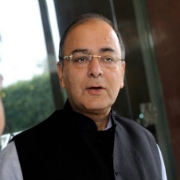 The Union Finance Ministry has set up a Public Debt Management Cell (PDMC) with the objective of deepening bond markets in the country.
PDMC will streamline government borrowings and better cash management for deepening bond markets.
Key Facts
PDMC is an interim arrangement and will be upgraded to a statutory Public Debt Management Agency (PDMA). Thus, it will requisite preparatory work for PDMA.
It will allow separation of debt management functions from RBI to PDMA in a gradual and seamless manner, without causing market disruption.
The Middle Office of the Budget Division in the Union Finance Ministry will be subsumed into PDMC with immediate effect.
The Joint Secretary (Budget), Department of Economic Affairs of the Finance Ministry will be the overall in-charge of the PDMC.
PDMC will have only advisory functions in order to avoid any conflict with the statutory functions of RBI.
Functions of PDMC
Plan government borrowings, including market borrowings and other borrowings, like Sovereign Gold Bond (SGB) issuance.
Manage government's liabilities, improve cash forecasting, monitor cash balances, foster a liquid and efficient market for government securities.
Advise government on matters related to capital market operations, investment, administration of interest rates on small savings etc.
Develop an Integrated Debt Database System (IDMS) as a centralised data base for all liabilities of government, on a near real time basis. IDMC will be an integral part of PDMC.
Need
The setting up of the PDMA is top priority of government for bringing financial sector reform.
With establishing PDMA, Government seeks to divest the RBI of its dual and often conflicting roles as the banker and manager of the Central Government's borrowing.
It will also facilitate in better planning and management of domestic and foreign market borrowings of Central Governemnt. It will help in strengthen bond market and help to promote investment.
It will be in pursuance global practice of shifting public debt management from central bank to a debt management office.
Background
Former Finance Minister Pranab Mukherjee was first announced the setting up of PDMA in Budget 2011-12. However, RBI was first to recognise the need for PDMA in its Annual Report 2000-01. It was also supported by the Financial Sector Legislative Reforms Commission (2013).
Month: Current Affairs - October, 2016
Topics: Business • Economy • Finance Ministry • National • Public Debt Management Cell
Latest E-Books