Union Government puts ban on NDTV India on hold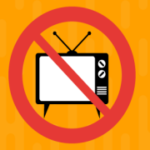 The Union Ministry of Information and Broadcasting has put hold its order imposing a oneday  ban   on Hindi  channel  NDTV  India.
Earlier, the ministry had imposed oneday ban (on November 9) on NDTV India over its live coverage of the Pathankot terror attack, violating Programme/Advertising Code.
Opposition parties and media bodies have criticised arbitary punitive decision of the Union Government saying this was tantamount to an assault on media freedom.
What is the issue?
An Inter-ministerial Committee (IMC) had found that NDTV India channel had violated the provisions of the programme code, specifically, clause (rule) 6 (1) (p) of the code, in its live coverage of the Pathankot terrorist attack on 4 January 2016.
The live coverage by the channel may have given away sensitive information and could have helped the terrorists.
The IMC comprised of joint secretaries Home, Defence, I&B, External Affairs, Law and Justice, Health and Family Welfare, Consumer Affairs, Women and Child Development and representative of the Advertising Standards Council of India (ASCI).
What is Programme Code?
The Programme/Advertising Code of the Cable Television Network Rules, 1994 has been incorporated in the Cable Television Networks (Regulation) Act, 1995.
The code gives the Union Government the power to block the transmission and re-transmission of any channel in the country. It is binding on all cable networks.
It has been taken from Content code governing All India Radio (AIR) which has been framed around restrictions to free speech under 19 (2) of the Constitution.
For the violation of this code, 30 channels have been ordered to be banned for periods ranging from 1 day to 2 months between 2005 and November 2016.
Note: There are no content-specific laws or binding rules for the print media and nor they require licence to publish a newspaper.
What is clause 6 (1) (p) of the Programme Code?
The clause 6(1)(p) was introduced by an amendment to The Cable Television Network Rules in 2014 by the Union Government and it came into force in March 2015.
It prohibits live coverage of any anti-terrorist operation by security forces. In these cases, media coverage will be restricted to periodic briefing by an officer designated by the appropriate Government till such operation concludes.
Comment
There are no specific laws protecting the freedom of the media in India. But journalists and journalism thrive on broader freedom of expression guaranteed under Article 19 of Constitution.
Article 19 gives all citizens the right to freedom of speech and expression. However, the first constitutional amendment in 1951 put "reasonable restrictions" on use of Article 19.
The reasonable restrictions can be imposed on issues related to sovereignty and integrity of India, security of state, friendly relations with foreign states, public order, decency or morality or in relation to contempt of court, defamation or incitement to an offence.
Month: Current Affairs - November, 2016
Topics: Media • National • National security • NDTV India
Advertisement