Union Government launches UDAN Scheme for Regional Air Connectivity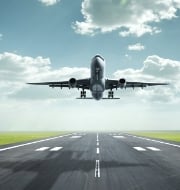 The Union Government has launched the regional air connectivity scheme UDAN (Ude Desh ka Aam naagrik) which seeks to get more people to fly in the smaller towns.
The scheme was launched by the Union Civil Aviation Minister Ashok Gajapathi Raju in New Delhi. It will be rolled out by January, 2017 and will be in operation for a period of 10 years.
What is UDAN (Ude Desh ka Aam naagrik) Scheme?
The UDAN scheme seeks to provide connectivity to un-served and under-served airports of the country through revival of existing air-strips and airports.
This first-of-its-kind scheme will ensure affordability, connectivity, growth and development. It aims to increase ticketing volume from 80 million to 300 million by 2022.
Under it regional connectivity will be developed on market-based mechanism under which Airlines will bid for seat subsidies.
Airline operators will bid for up to 40 subsidised seats and minimum seats will be 9. There will be 50% seats on market based pricing.
It will create affordable yet economically viable and profitable flights on regional routes so that flying becomes affordable to the common man even in small towns.
Under it, airlines will have complete freedom to enter into code sharing with larger airlines for connectivity and they will be exempted from various airport charges.
Airlines will have exclusive rights for three years to fly on a particular regional route. On these routes for regional flights Airfares will be capped at 2500 rupees for an hour's flight.
How the scheme will achieve targets ?
Central and State governments and airport operators will provide a financial stimulus in the form of concessions to airlines.
The mechanism of Viability Gap Funding (VGF) will be provided to interested airlines to kick-off operations from such airports so that the passenger fares are kept affordable.
Regional Connectivity Fund (RCF) will be created to meet the VGF requirements under the scheme. The RCF levy per departure will be applied to certain domestic flights.
What are various facilities available for Airline and helicopter operators?
Airline and helicopter operators interested under the scheme can start operations on un-connected routes by submitting proposals to the Implementing Agency.
The can seek various concessions apart from the Viability Gap Funding (VGF).
The un-connected routes proposed under the scheme will be offered through competitive bidding and will be awarded to participant quoting the lowest VGF per Seat.
The successful bidder will have exclusive rights to operate the route for a period of three years.
After a three year grace period, such support will be withdrawn as the route is expected to become self-sustainable.
Selected airline operator will have to provide a minimum of 9 and a maximum of 40 UDAN Seats (subsidized rates) on the UDAN Flights for operations.
Airport operators will not impose any Landing and Parking charge and Terminal Navigation Landing Charges.
What is role of States in the UDAN Scheme?
The selection of airports where UDAN operations begins will be done in consultation with State Government and after confirmation of their concessions.
The scheme will also help in starting operations on un-served airports and revival of the dysfunctional airports.
Way forward
The UDAN Scheme is likely to a give a major fillip helicopters and small aircraft operations along with tourism and employment generation in the hinterland.
It will also help to significantly reduce travel timings in remote and hilly regions, as well as islands and other areas of the country.
Month: Current Affairs - October, 2016
Topics: Aviation Sector • Government Schemes • National • Regional Air Connectivity • UDAN Scheme
Latest E-Books