Union Government appoints three economists to Monetary Policy Committee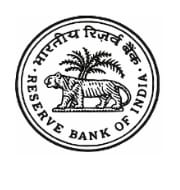 The Appointments Committee of Cabinet (ACC) has appointed three economists as the external appointees on the Monetary Policy Committee (MPC).
They are Pami Dua, Chetan Ghate and Ravindra Dholakia. They will have a fixed four year term and it is non-renewable.
Pami Dua
She is the Director of the Delhi School of Economics (DSE). She is an expert on econometrics and forecasting, has a Ph.D. from the London School of Economics.
Her research work spreads across different fields like business cycle analysis, macroeconomics, econometrics, and forecasting.
She is also the Chairperson of the Agricultural Economics Research Centre (AERC) at the University of Delhi.
Chetan Ghate
He is a macroeconomist and a professor at the Indian Statistical Institute (ISI), Delhi.
His research focus is on economic growth, economic development, fluctuations and monetary and fiscal policy in developing and emerging market economies.
He is the only member of the Technical Advisory Committee (TAC) on Monetary Policy who becomes a member of the MPC.
Ravindra Dholakia
He is a faculty member of Economics at the Indian Institute of Management (IIM), Ahmedabad.
He has served as an independent director on the boards of several corporations including Gujarat State Financial Services, Union Bank of India, Air India, and Gujarat State Petroleum Corp.
With this, MPC's composition consists of three Reserve Bank of India (RBI) representatives and three external appointees. They will work to decide interest rates.
RBI will be represented by Governor Urjit Patel (Chairman of MPC), Deputy Governor in-charge of monetary policy R. Gandhi and executive director M.D. Patra.
About Monetary Policy Committee (MPC)
MPC under the RBI will decide monetary policy by setting interest rates. It aims to bring significant changes in the power the RBI governor while deciding interest rates.
The RBI will set interest rates according to the majority view of the six-member MPC, with the Governor having the casting vote in case of a tie.
MPC replaces previous arrangement where RBI Governor along with a Technical Advisory Committee (TAC) taking decisions on monetary policy including setting interest rates.
In the previous arrangement TAC was only having advisory functions and the RBI Governor enjoyed veto power over the committee in setting interest rates.
Thus, it is expected to bring "value and transparency" to monetary policy decisions taken by central banks which have far-reaching implications on economy, investors, savers and borrowers.
Functions: Administer the inflation targeting monetary policy regime through determining the interest rates (policy rate or repo rate) to contain inflation.
It will decide the changes to be made to the interest rates to contain inflation within the target level set under the inflation targeting regime.
It will meet at least four times a year and make public its decisions following each meeting.
Structure: MPC is formed under the RBI with six members. Three members will be from the RBI while the other three members will be appointed by the Central Government.
Members from the RBI are Governor who is the chairman of the MPC, a Deputy Governor and one officer of the RBI.
The government members to MPC will be appointed by the Central Government on recommendations of a search-cum-selection committee headed by the Cabinet Secretary.
Month: Current Affairs - September, 2016
Topics: ACC • Banking • Chetan Ghate • Monetary Policy Committee • National • Pami Dua • Persons in News • Ravindra Dholakia • RBI
Latest E-Books