Union Government appoints 3 Information commissioners of CIC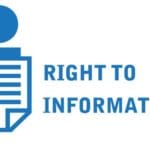 The Union Government has appointed three Information Commissioners at the Central Information Commission (CIC).
They were administered the oath of office by Chief Information Commissioner Radha Krishna Mathur. With their induction, for the first time CIC has full strength i.e. the total number of Information Commissioners including the CIC has gone up to 11.
Their appointments have been made for a term of five years or till they turn 65.
Appointees are
Amitava Bhattacharya: He is retired IAS officer who had served Chairman of the Staff Selection Commission (SSC)
Bimal Julka: He is retired IAS officer who had served as Information & Broadcasting Secretary.
Divya Prakash Sinha: He is retired IPS officer and counter-terror veteran who had served as Secretary (security) at the Cabinet Secretariat.
About Central Information Commission
CIC is designated statutory authority to receive and inquire into a complaint from any person who have not been able to submit information.
It was established in 2005 as per the The Right To Information (RTI) Act, 2005 that has provisions for  establishment  of  Central  and  State  information commissioner.
Appointment: The Chief Information  Commissioner  and  Information  Commissioners are appointed  by  the  President  on  the  recommendation  of  a selection committee comprising of Prime Minister as Chairperson, the leader of single largest opposition party in the Lok Sabha and a Union Cabinet Minister nominated by the Prime Minister.
Tenure: Chief Information Commissioner and Information Commissioner hold office for a term of 5 years or till he attains the age of 65 years. The Chief Information Commissioner is not eligible for reappointment.
Month: Current Affairs - February, 2016
Topics: Current Affairs - 2017 • Current Affairs 2016
Latest E-Books