Union Finance Minister Jaitley adopts 4 Gujarat villages as part of Sansad Adarsh Gram Yojana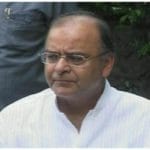 Union Finance Minister Arun Jaitley has adopted 4 villages in Vadodara district in Gujarat as part of the Sansad Adarsh Gram Yojana.
He has adopted following 4 villages of Vadodara district:
Karnali village
Pipaliya village
Valida village
Baglipura village
About Saansad Adarsh Gram Yojana (SAGY)
SAGY encourages Members of Parliament (MP's) from both Houses to identify and develop one village from their constituency as a model village
Under this scheme, MPs will be responsible for developing the socio-economic and physical infrastructure of three villages each by 2019, and a total of eight villages each by 2024.
Key objectives of the Yojana include:
The development of model villages, called Adarsh Grams, through the implementation of existing schemes, and certain new initiatives to be designed for the local context, which may vary from village to village.
Creating models of local development which can be replicated in other villages.
Under this SAGY, the first Adarsh Gram must be developed by 2016, and two more by 2019.
From 2019 to 2024, five more Adarsh Grams must be developed by each MP, one each year.  This implies that a total of 6,433 Adarsh Grams, of the 2,65,000 gram panchayats, will be created by 2024.
Thus, SAGY aims to transform lives of many for whom economic development never happened and also bring about a sense of pride, volunteerism, and self-reliance in villages.
Month: Current Affairs - January, 2015
Topics: Arun Jaitley • Current Affairs 2016 • Government Schemes • Saansad Adarsh Gram Yojana (SAGY)
Latest E-Books