UNEP launches "Green Nudges" programme for universities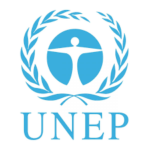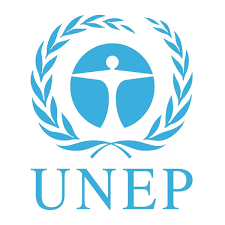 The UN Environment Programme (UNEP) launched a new publication, "The Little Book of Green Nudges". It aims to inspire up to 200 million students around the globe to adopt environmentally friendly habits and greener lifestyles.
Key Facts
It is UNEP's first on behavioural science and nudge theory.
Focuses on human actions and how to change them.
It was drafted with The Behavioural Insights Team and GRID-Arendal.
It contains 40 ready-made nudges which university campuses can deploy to encourage students and staff to embrace more sustainable behaviours.
These are the simple measures that make it easier to make green choices.
The Little Book of Green Nudges contains evidence-based guidance on implementing nudges, centered around techniques such as resetting default options, changing the framing of choices, and harnessing social influence.
It also includes case studies of nudging interventions rolled out at universities from Thailand to Kenya, Finland and Colombia.
Examples of nudges recommended in the book include:
Food:Using appealing descriptions for plant-based dishes, for example "spicy chickpea curry".
Recycling:Making recycling bins eye-catching and easy to use.
Waste:In cafeterias, offering smaller plates and no trays, to discourage food waste.
Transport:Encouraging cycling by making it easier to park bicycles, while at the same time making it more of a hassle to park cars.
Sharing:Setting up a system to share leftover food from meetings or events.
UNEP is collaborating with higher education institutions around the world to pilot nudging on campuses. Already 20 universities have joined the programme. With COVID-19 forcing a major rethink in higher education, redesigning processes and routines to make their campuses safer, this is a strategic time to make them more sustainable too by incorporating green nudges in their schools. Nudges have been shown to be particularly successful when they are introduced at timely moments of change. Adopting green nudges could also make universities more desirable to prospective students who are looking to attend institutions that share their values. Nudging can be a powerful tool at universities, especially when deployed alongside strategies like decarbonizing and divesting from fossil fuels. UNEP will be sharing insights from the publication at the World Academic Summit with leaders of some of the world's top universities.
About UNEP
The United Nations Environment Programme (UNEP or UN Environment) is responsible for coordinating the UN's environmental activities and assisting developing countries in implementing environmentally sound policies and practices. UNEP was founded in 1972. Its mandate covers a wide range of areas, including the atmosphere, marine and terrestrial ecosystems, environmental governance, and green economic development. UNEP's activities include developing international environmental conventions; promoting environmental science and information; working with public and private stakeholders on developing and implementing policy; funding and implementing environmental development projects, such as reforestation and wetlands restoration; and formulating guidelines on issues such as the international trade in potentially harmful chemicals, transboundary air pollution, and contamination of international waterways. It also maintains a repository of scientific and environmental research.
Month: Current Affairs - September, 2020
Category: Environment Current Affairs • International Current Affairs • Summits and Conferences
Topics: Green nudge • Greener lifestyle • UN Environment • UNEP • UNEP BOOK
Latest E-Books