Typhoon Phanfone struck the Philippines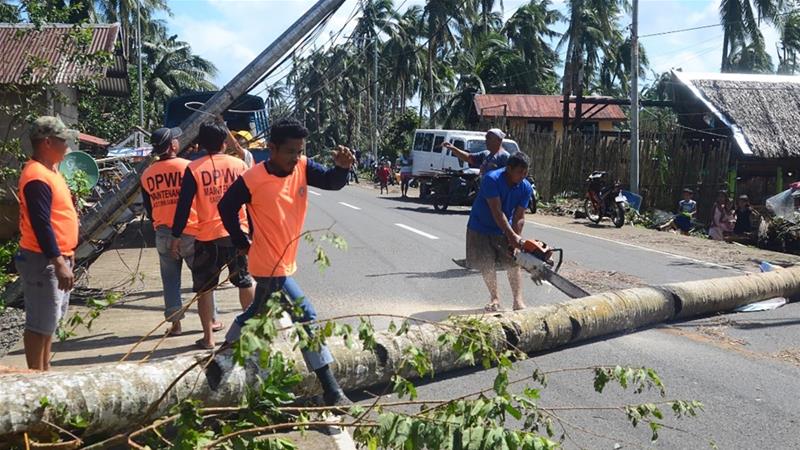 A times magazine article back in 2013 termed the Philippines as the most exposed country in the world to tropical storms. Typhoons have struck the Philippines at any month of the year over the last decade.
The archipelagic country located in Southeast Asia was struck by a typhoon on Christmas day, 25th December 2019 causing damage to several homes and tourist areas. The typhoon named Phanfone, is locally known named as typhoon Ursula in Philippines. Phanfone first made landfall on Tuesday at the Eastern Visayas region, located in the Eastern Samar province of Philippines as a category 1 hurricane, with wind speeds of 93 miles (150 Km) per hours.  On Wednesday it entered the parts of Central Philippines's Southern Luzon and Western Visayas, toppling trees and electricity poles on the roads causing a widespread power outage and travel disruptions.
About 58,400 people were evacuated before the typhoon by the authorities, according to the national disaster management agency in the Philippines about 1,654 people were in the evacuation centers as a refugee. The Philippines coast guard reported that around 4000 people are stranded in ports across the affected regions on Thursday.
This is the second Typhoon that has struck the archipelagic country this month, earlier in December, Typhoon Kummuri struck the Philippines, which was the twentieth Typhoon to hit the country in 2019.
Topics: Asia • Philippines • Southeast Asia • Typhoon Phanfone
Latest E-Books