Top GKToday's News Headlines- 3 November 2019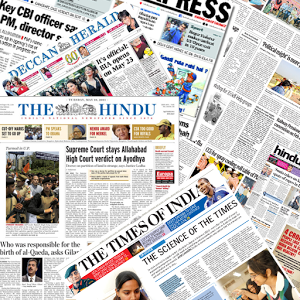 Here are the top News Headlines of 3 November 2019for all competitive examinations of India.
National Current Affairs
Women help desks, more anti-human trafficking units to be set up using Nirbhaya fund: WCD Minister Smriti Irani
MP BJP MLA from Pawai, Prahlad Lodhi, disqualified from Assembly following his conviction in a criminal case
NEW J&K, LADAKH MAPS
The government released the maps of newly created Union Territories (UTs) of Jammu and Kashmir, and Ladakh and the map of India depicting these UTs.
The UT of Ladakh consists of two districts of Kargil and Leh while the rest of the erstwhile state of J&K is in the UT of J&K.
Pakistan-occupied Kashmir (PoK) is part of the newly created UT of J&K, while Gilgit-Baltistan is in the UT of Ladakh.
IFFI
Golden Jubilee edition of International Film Festival of India (IFFI) 2019 to be held in Goa from November 20 to 28
French actress Isabelle Huppert to be honoured with the Lifetime Achievement Award
Rajinikanth to receive special award titled 'Icon of Golden Jubilee of IFFI'
International Current Affairs
China's Fosun Tourism acquires Thomas Cook brand; the British travel group had declared bankruptcy in September
Thomas Cook India retains the right to use the brand name till 2024.
US Treasury Secretary Steven Mnuchin meets RBI Governor Shaktikanta Das in Mumbai
UNEMPLOYMENT RATE
Unemployment data was released by the Centre for Monitoring Indian Economy (CMIE) on November 1
India's unemployment rate in October 2019 rose to 8.5%, the highest level since August 2016
Urban unemployment rate for October 2019 stood at 8.9%, rural unemployment rate was 8.3%
Among States, Tripura and Haryana saw unemployment levels of more than 20% (the highest)
Unemployment was the lowest in Tamil Nadu at 1.1%
PEACE & SECURITY INDEX
India ranks 133rd among 167 countries in 2019 Women, Peace, and Security Index
Index compiled by the Georgetown Institute for Women, Peace, and Security and National Geographic
Norway, Switzerland and Finland are the top 3 ranked countries
Syria, Afghanistan and Yemen are the bottom 3 ranked countries
PM'S THAILAND VISIT
PM addresses 'Sawasdee PM Modi' community event in Bangkok on Nov 2
Thai translation of Tamil classic 'Tirukkural' released
Commemorative Coins marking Guru Nanak's 550th Birth Anniversary released
PM to attend 16th ASEAN-India Summit on Nov 3 and the 14th East Asia Summit on Nov 4 in Bangkok
PM to attend the 3rd Summit meeting of nations negotiating a RCEP agreement on Nov 4
RCEP-Regional Comprehensive Economic Partnership
SCO MEETING
18th meeting of Council of Heads of Government (CHG) of SCO (Shanghai Cooperation Organisation) held at Tashkent in Uzbekistan on November 2, 2019.
Defence Minister Rajnath Singh attended the as the Special Envoy of PM Modi
SAND ART AWARD
Indian sand artist Sudarsan Pattnaik has won Italian Golden Sand Art Award 2019
Pattnaik will get the award at the International Scorrana Sand Nativity in Italy being held from November 13 to 18
Economy & Business Current Affairs
Union minister Hardeep Singh Puri inaugurates Indian govt. supported Guru Nanak Chair at the University of Birmingham
International Day to End Impunity for Crimes against Journalists observed on November 2
Sports Current Affairs
South Africa defeat England to lift Rugby World Cup in Yokohama, Japan
Category: Today's News Headlines
Latest E-Books