Top GKToday's News Headlines- 24 November 2019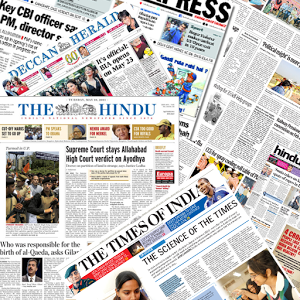 Here are the top News Headlines of 24 November 2019 for all competitive examinations of India.
National Current Affairs
BJP's Devendra Fadnavis sworn in as CM of Maharashtra; NCP's Ajit Pawar as Deputy CM
Poonch Link Up Day celebrated by Indian Army on Nov 23
50th Conference of Governors and Lt. Governors being organised at Rashtrapati Bhavan in New Delhi from Nov 22 to 23
'Destination North East' festival being held in Varanasi from Nov 23 to 26
Veteran actor Shaukat Kaifi dies in Mumbai at the age of 91
DRINKING WATER
Results of National Sample Survey (NSS) on drinking water, sanitation, hygiene and housing condition released
5% families in rural areas and 97.5% in cities used 'improved drinking water' during July-December 2018 from sources including tube wells, tankers and piped supply.
DISABILITIES
Results of National Sample Survey (NSS) on Persons with Disabilities were released.
Overall percentage of persons with disability in the population was 2.2% during July-December 2018
Among males, prevalence of disability was 2.4%, while it was 1.9% among females
The figure was 2.3% in rural and 2% in urban areas
LITERACY RATE
Results of National Sample Survey (NSS) on literacy were released
Literacy rate among those in the age group of seven years and above was 77.7% during July 2017-June 2018.
Literacy rate was 73.5% in rural and 87.7% in urban areas
Economy & Business Current Affairs
Global Bio-India Summit 2019 organised in New Delhi by the Department of Biotechnology, Biotechnology Industry Research Assistance Council (BIRAC), CII, Association of Biotechnology Led Enterprises (ABLE) and Invest India
All India Institute of Ayurveda (AIIA) signs MoU with Western Sydney University for collaboration in research
UNEMPLOYMENT RATE
The Ministry of Statistics and Programme Implementation released its Quarterly Bulletin on employment
The urban unemployment rate fell to 9.3% during January-March 2019 from 9.8% in April-June 2018.
Labour Force Participation Rate (LFPR) for all ages is estimated as 36% in the urban areas during January-March 2019 as compared to 35.6% during April- June 2018.
SENSEX REJIG
YES Bank, Vedanta, Tata Motors and Tata Motors DVR will exit benchmark Sensex to make way for Titan Company, UltraTech and Nestle India.
The changes will be effective December 23.
Sports Current Affairs
Madhya Pradesh: Sportspersons will get 5% reservation in government jobs
India's Fouaad Mirza secures an Olympic quota in men's Equestrian
Category: Today's News Headlines
Latest E-Books