Tata Motors bags 914-cr order from Indian Army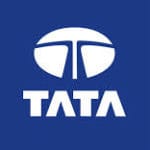 Tata Motors has bagged the single-largest order of high mobility vehicle (LMV) worth Rs. 914 crore from the Indian Army. Tata Motor is going to supply over 1,239 high mobility vehicles in next two year.
Along with Tata Motors, Mahindra and Mahindra have also been short listed to supply over 3,192 vehicles to the Army.
Details of the Deal:
Tata Motor will supply indigenously developed 6×6 multi-axle trucks that are mainly functional for loading and unloading ammunition.
Army will replace Mahindra Commander and Maruti Suzuki's Gypsy with Tata Motor's Safari Strom and Mahindra's Scorpio; these were shot listed after rigorous tests.
Army is planning to replace over 30,000 to 40,000 vehicles and going open its defence orders to private sector. Tata Motors is expected to be the huge gainer among others in defence orders.
Tata Motors is also short listed by the Government for making Future Infantry Combat Vehicle (ICV) under "Make in India" initiative.
Government has agreed to fund Tata Motors up to 80 per cent on the research and development programme under this initiative.
Government has also planned to replace about 1,400 Russian Boyevaya Mashina Pekhoty (BMP), a infantry fighting vehicle with 2,600 future indigenous infantry combat vehicles at a cost of over $10 billion.
Tata Motor and Defence Vehicles:
Tata Motors along with its group companies Tata Technologies, Tata Power and TCS has developed Light Combat Vehicles (LCV) with latest technologies to ensure high mobility, protection and fire power to troops during military operations.
The company has developed Mine Protected Vehicle (MPV), which are functional in Naxal-infested areas.
It has designed and developed Wheeled Armored Platform (WAP), which is an armoured personnel carrier specifically, designed for all terrain performance and increased lethality.
Equipped with modern surveillance and communication equipment, its Light Armoured Multi-role Vehicle (LAMV) provides vital operational mobility, with protection and firepower that aims to achieve superiority on the battlefield.
Month: Current Affairs - August, 2015
Latest E-Books