Tamil Nadu tops list of endemic flowering plants: BSI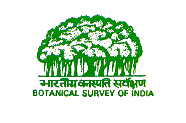 According to the recent publication released by the Botanical Survey of India (BSI), Tamil Nadu accounts for the highest number flowering plants in the country.
The publication titled Endemic Vascular Plants of India also revealed that almost one of every four species of flowering plants found in India are endemic to the country.
Key Facts
Of the total 18,259 flowering plants reported in the country, 4,303 (over 23%) are found only in India or they are endemic to the country.
Of these, Tamil Nadu accounts for the highest number of species with 410, followed by Kerala (357 species) and Maharashtra (278 species).
In case of the geographical distribution of endemic plants, Western Ghats tops the list with about 2,116 species, followed by the Eastern Himalayas with 466 species. These two regions are among the biodiversity hot spots of the country.
At least 37 species of Black plum Syzyguim (Jamun), 274 species of orchids and 10 varieties of Musa (banana) are found only in the country.
Four different varieties of roses, 2 herbs and 2 climbers and 12 species of jasmines are exclusively found in India.
There are 45 species of black pepper family, 19 species of ginger and 13 different kinds of large cardamom endemic to India.
There are also 40 species of bamboos (Bambusoideae) endemic to India.
Some of the plants species are restricted to only certain areas of the country like an insectivorous plant Nepenthes khasiana which is only found in the Khasi hills of Meghalaya.
Month: Current Affairs - October, 2016
Topics: BSI • Environment • National • Tamil Nadu • TNPSC
Latest E-Books