Supreme Court gives its nod for Chardham Project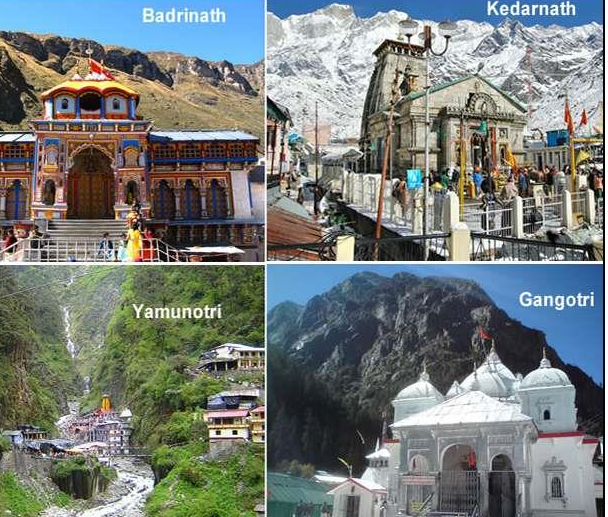 The Supreme Court has given its nod to Chardham Development Plan which connects the holy places of Yamunotri, Gangotri, Kedarnath and Badrinath by all-weather roads.
What is the issue?
The construction of all weather roads in the environmentally critical zone of Himalayas was questioned in the National Green Tribunal (NGT). The National Green Tribunal had cleared the Chardham Project and had formed an oversight committee to monitor the environmental safeguards during the construction of the project.
This order was questioned in the Supreme Court. The Supreme Court refused to stay the order of NGT and had asked the Centre to file its affidavit on a plea seeking a stay on the order of the NGT.
Significance of Chardham Yatra
As per Hindu traditions, Char Dham Yatra opens the gates of salvation by washing away all the sins. The term Chardham is believed to be coined by Shri Adi Shankaracharya, which means four abodes of God or Holy Destinations.
The Yatra begins from Yamunotri, then the pilgrims head to Gangotri, thereafter to Kedarnath and finally to Badrinath to complete the Chardham Yatra.
Yamunotri is the source of the sacred Yamuna River. According to Hindu Mythology, Yamuna was the sister of Yamraj and she was promised by Yamraj that whoever takes the holy dip in the Yamuna River will not be taken to Yamlok and they would attain salvation. Yamunotri is also the seat of Goddess Yamuna.
Gangotri i.e. Gomukh is the birth place of the Holy River Ganga. The stone on which King Bhagirath did meditation to bring Goddess Ganga to earth is located near Ganga Temple in Gangotri. A temple dedicated to Goddess Ganga is located in this pious area.
Kedarnath is one of the twelve jyotirlingas of Lord Shiva and the temple is believed to be restored by Adi Shankaracharya.
Badrinath is considered as the most sacred among the four shrines and is located on the left bank of the Alaknanda River. The temple at Badrinath is dedicated to  Lord Vishnu, the protector and preserver of the divine Hindu Trinity (Brahma, Vishnu, and Shiva). It is also believed that Adi Shankaracharya got freedom from the process of reincarnation at Badrinath.
The Chardham Development Plan is the project of the Ministry of Road Transport and Highways.
Category: Art & Culture Current Affairs
Topics: Alaknanda • Badrinath • Chardham Development Plan • Gangotri • Kedarnath • National Green Tribunal • NGT • River Ganga • Yamuna River • Yamunotri
Latest E-Books