Steering Committee on Fintech-related issues suggests new laws for consumer protection
Published: September 4, 2019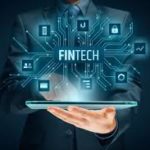 The Steering Committee on fintech-related issues has recommended a new legal framework for consumer protection and has also suggested new cash flow-based financing options for micro, small and medium enterprises.
What has happened?
A new panel established to explore issues related to the financial technology (fintech) has submitted a report to the Finance Minister of India.
In this report, the Steering Committee on Fintech-related issues, has provided new recommendations for a new legal protection framework for consumer protection.
The recommended framework will also encompass the new fintech and digital services and the new National Digital Land Records Mission.
The framework also works to have a unified database for each of the small industries and the agriculture sector.
The framework will also remove the existing discriminatory barriers to the regulatory entry in digital payments infrastructure and aims to allow the non-banking financial companies (NBFCs) to venture into agriculture credit.
The committee has also suggested new cash flow-based model-based financing for micro, small and medium enterprises (MSMEs).
The fintech committee has recommended using new drones and remote sensing technology to quantify risk in agriculture credit and insurance.
This will also aim to increase the application of artificial intelligence in the state-owned banks to improve their performance.
The committee believes that these regulatory and legislative changes will be able to enable the fixed deposits and other financial instruments to be issued in the form of a dematerialised form. This will enable their use as collateral.
Other recommendations by the panel
The panel has also recommended the use of video-based KYC(Know Your Customer) and has also approved the use of validated documents through DigiLocker in document verification instead of a physical copy or an Aadhaar-based KYC.
The panel has recommended that while there should never be any charges for the uploading of KYC data, downloads may be charged.
The panel has also recommended the fast adoption of regulation technology (or RegTech) by all financial-sector regulators. This will make ensuring compliance with existing regulations easier, quicker, and effective for everyone.
Topics: David Shrier • Economy • Finance • Financial regulation • Financial technology • Know your customer • Money • NBFC & MFI in India • Regulatory technology