St Petersburg International Economic Forum 2019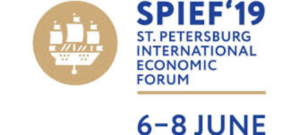 Russia's annual Saint Petersburg International Economic Forum (SPIEF) is being held from 6-8 June 2019. It is an annual international forum that discusses key economic issues facing Russia, emerging markets and world at large stage. The Saint Petersburg is Russia's former imperial capital.
Key Highlights of SPIEF
Background: The first SPIEF was held in 1997. Now over past two decades, it has become one of leading global platforms for communication between business representatives and discussion of crucial global economic issues. Since 2006 it has been held under auspices and participation for Russian President Vladimir Putin. The SPIEF 2018 edition brought together around 17,000 participants from more than 140 countries. At the event Russia tries to boost its appeal to international businesses and investors.
St. Petersburg International Economic Forum 2019: brought together high-profile politicians, leaders from participating countries, leaders of International organisation, representatives of major international companies and organisations as well as experts from various fields. In 2019 session delegations from nearly all European Union (EU) countries, including Hungary, Germany, Italy, Egypt, Austria, Portugal, Sweden, Finland, Greece, Belgium among others and also senior officials from Cambodia, Vietnam, South Africa, Ivory Coast, Kenya, and Central African Republic (CAR) are taking part in various business sessions of forum. Chinese President Jinping will also attend SPIEF 2019 edition.
Theme for SPIEF 2019: Creating a Sustainable Development Agenda
Key Features-
Following Rusian annexation of Crimea in 2014 and role in pro-Russian uprising in Ukraine, the country has been hit by five years of international sanctions on its economy. It is also not immune to effects of U.S-China trade war which is putting brakes on global growth. The Western sanction over Russia is now followed by Russia's pivot to the east with gradual dependence on China.
The Chinese President Xi Jinping visit to SPIEF 2019 marks a new era of friendship between China and Russia and reinforcement of economic ties that had benefitted from Moscow's isolation from West. This visit holds milestone significance in development of bilateral relations.
Both countries show strong political mutual trust such as politically they seem consistently aligned and often vote in unison as permanent members of UN Security Council (UNSC). They also support each other firmly on issues concerning each other's core interests and major concerns.
Month: Current Affairs - June, 2019
Topics: China-Russia • Crimean Annexation • Russian Sanction • SPIEF 2019 • St. Petersburg International Economic Forum 2019 • Ukraine • un security council • UNSC • US-China • US-China trade dispute • US-Russia
Latest E-Books