Two new species of Earthworm discovered in Kerala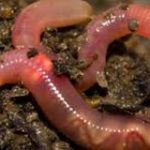 Scientists have discovered two new species of earthworm belonging to the primitive family Moniligastridae in Western Ghats ranges of Kerala.
The new earthworms distinguished by a set of characters have been named as Drawida polydiverticulata and Drawida thomasi.
Key Facts
In total, there are about 200 species of earthworm known in genus Drawida. To date, there are 73 earthworm species belonging to genus Drawida living in Indian subcontinent. The greatest concentration (43 species) is found in Western Ghats.
Drawida polydiverticulata: It has multiple lobes called diverticulums. It is an organ located in the front of its body which is unique amongst the members of the genus. It was found to be widespread in the protected shola grasslands of the Munnar region, including Eravikulam National Park, Pampadun Shola National Park and Chinnar Wildlife Sanctuary.
Drawida thomasi: It was discovered at the Kozhippara Waterfalls near Kakkadampoyil, at the border between Malappuram and Kozhikode. The species has been named as a tribute to Professor A.P. Thomas who initiated the taxonomical studies on earthworms in Kerala.
Month: Current Affairs - August, 2017
Topics: Drawida polydiverticulata • Drawida thomasi • Earthworm Species • Kerala • Science and Technology
Advertisement