Seeking votes on religious basis a corrupt act: SC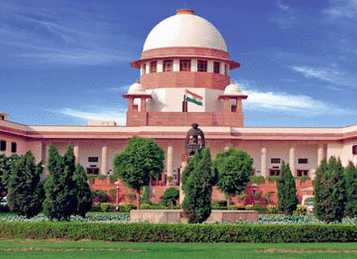 The Supreme Court in its latest verdict has held that election candidates cannot seek votes on the grounds of the religion, caste, creed, community or language of voters.
The ruling was given by a 4-3 majority of the seven-judge Constitution bench headed by Chief Justice TS Thakur. It held that if the candidate is found violating the order will result into call for his disqualification.
Background
The apex court's verdict came while it was hearing several petitions in the Hindutva case seeking interpretation of Section 123 (3) of the Representation of the People Act. This provision says that if a candidate or his agent or any other person, with his consent, appeals for votes on religious or such grounds it would amount to a 'corrupt practice'. Earlier in the Hindutva case, SC had held that canvassing votes in name of 'Hindutva/Hinduism' was not a corrupt electoral practice, as Hinduism was not a religion but a way of life in India.
What SC verdict says? 
The state being secular in character will not identify itself with any one of the religions or religious denominations. The relationship between man and God is an individual choice.
It implies that religion will not play any role in the governance of the country and state must at all times be secular in nature.
Election is a secular exercise, therefore this process should be followed and elected representatives must be secular in both outlook and practice to maintain this fabric.
The word 'his' only in Section 123 (3) of RPA means complete ban on any reference or appeal to religion, race, community, caste and language during elections. It also extended to social, linguistic and religious identity of voter also.
Significance
The ruling can potentially overturn the traditional rules of the game for electoral politics in India. Traditionally parties did not hesitate to employ religion, caste and ethnicity to woo voters. With this SC verdict, greater clarity will emerge once the Election Commission of India, implement this decision and spells out the electoral rules.
Month: Current Affairs - January, 2017
Topics: Elections • National • religion • RPA • Supreme court
Latest E-Books