'Section 124A of the Indian Penal Code' in the News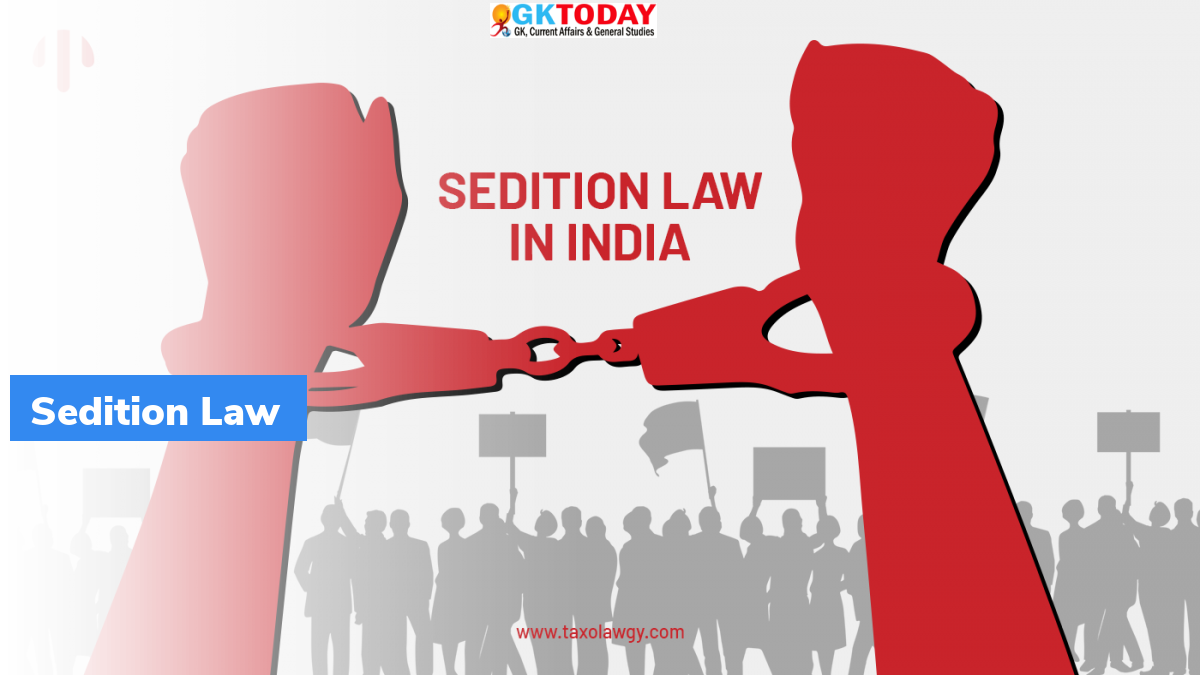 On December 10, 2021, Central government noted in Lok Sabha that there is no proposal under its consideration to do away with the sedition law.
Highlights
As per a written reply to a question in Lok Sabha, Union Law Minister Kiren Rijiju stated that, on May 31, 2021 Supreme Court in its order on a writ petition had observed that "ambit & parameters of provisions of Sections 124A, 505 and 153A of the Indian Penal Code (IPC), 1860 requires interpretation, especially with respect to right of electronic & print media to communicate news".
As per minister, SC has also issued notice to Centre on a plea in which petitioners have asked for an appropriate writ, order or direction to declare Section 124A of IPC, 1860 unconstitutional and void.
What is Sedition law?
Section 124A of the Indian Penal Code (IPC) deals with the Sedition Law. This section defines sedition as an offence committed when "any person attempts to excite disaffection towards government established by law, by means of spoken or written words, or by signs, or by visible representation. Such disaffection includes disloyalty and feelings of enmity.  Sedition is a non-bailable offence. Its punishment ranges from imprisonment up to three years to a life term. Fines may also be added. A person charged with sedition law is barred from government job and they have to live without their passport.
History of the Sedition Laws
Sedition laws were enacted in 17th century. During that time, lawmakers believed that only good opinions towards government should survive, because bad opinions were detrimental to government and monarchy. Laws were first drafted by Thomas Macaulay in 1837. Original laws were inexplicably omitted when IPC was enacted in 1860.
Month: Current Affairs - December, 2021
Category: Legal & Constitution Current Affairs
Topics: Indian Penal Code (IPC) • Section 124A of the Indian Penal Code • Sedition • Sedition Act
Latest E-Books