SEBI issues stricter KYC, disclosure norms for P-Notes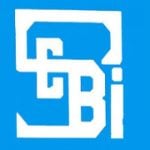 The markets regulator SEBI (Securities and Exchange Board of India) has put in place a stricter KYC (Know Your Customer) norms and disclosure regime for Participatory Notes (P-Notes).
P-Notes are offshore/overseas derivative instruments (ODIs) issued by registered foreign institutional investors (FII) to overseas investors. They provide easier and cost-effective route to foreign investors to invest in Indian markets without directly registering as Foreign Portfolio Investors (FPIs).
Key facts
The aim of SEBI's stricter KYC, disclosure norms is to make it tougher to use these offshore instruments that do not disclose the money-trail and details of their users.
Under the new norms, all the users of P-Notes would have to follow Indian KYC and Anti Money Laundering (ALM) Regulations, irrespective of their jurisdictions.
Henceforth, P-Note issuers will be required to file suspicious transaction reports with the Indian Financial Intelligence Unit.
ODI holders have to report monthly reports on ODIs all the intermediate transfers during the month.
Besides, ODI issuers have to carry out reconfirmation of the ODI positions on a semi-annual basis.
Background
The measure was issued after taking into account suggestions from Special Investigation Team (SIT) on black money to ensure this route is not used for money laundering.
In recent times ODIs have often been in controversy in India for alleged misuse for round-tripping of funds.
But since the SEBI made stringent norms in the recent years, they have also become less attractive.
Earlier in 2007, ODIs used to account for as high as 55% of the total foreign fund flows in Indian capital markets, now their share has fallen to a record low level of 9.3%.
Month: Current Affairs - June, 2016
Topics: black money • Business • Economy • P notes • SEBI
Latest E-Books