SC stays commercial release of GM mustard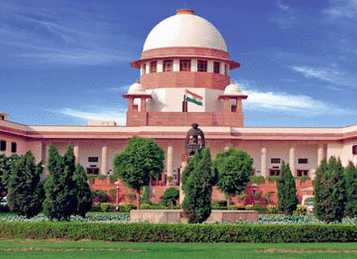 The Supreme Court has stayed the commercial release of Genetically Modified (GM) mustard crop till October 17, 2016.
It has asked the Central Government to seek public opinion before releasing the variety for cultivation purpose.
Order in this regard was issued by SC Bench of Chief Justice T.S. Thakur and Justice A.M. Khanwilkar on petition filed by Aruna Rodrigues.
What petition says?
The petition had alleged that sowing of the GM Mustard seeds will be undertaken without relevant tests and without entire bio-safety dossier for commercial launch GM mustard.
It also had urged the SC to prohibit open field trials and the commercial release of Herbicide Tolerant (HT) crops, including HT Mustard DMH 11 and its parent lines/variants.
GM Mustard DMH-11
Mustard is one of India's most important winter crops sown between mid-October and late November. It a self-pollinating crop difficult to hybridise naturally as it cross-pollinate. It is largest edible oil yielding crop of India.
DMH (Dhara Mustard Hybrid)-11 is genetically modified variety of mustard developed by Centre for Genetic Manipulation of Crop Plants at Delhi University. It was Government sponsored project.
But researchers at Delhi University have created hybridised mustard DMH-11 using "barnase / barstar" technology for genetic modification. It is Herbicide Tolerant (HT) crop.
In February 2016, the Genetic Engineering Appraisal Committee (GMEC) had allowed the commercial production of another GM crop viz. Mustard DMH-11.
Arguments in Favour GM Mustard
DMH-11 yields about 30% more than a traditional reference mustard variety.
Help in boosting edible mustard oil production thus, reduce huge import bill for edible oil.
Help to boost government-led scientific researches in Agriculture.
Arguments against GM Mustard
Approval to GM mustard would open a gate to several genetically modified food crops.
Environmentalists are raising biosafety concern with GM crops as their introduction may adversely affect environment, human and animal health.
As DMH-11 has external gene that makes the plant resistant to herbicide. Thus  it will force farmers to use only select brands of agro-chemicals.
Technical expert committee appointed by the Supreme Court in this regard earlier had found that HT crops completely unsuitable in the Indian context.
The herbicide-resistant crops may adversely impact the manual labourers, for whom weeding provides livelihood.
Month: Current Affairs - October, 2016
Topics: Agriculture • GEAC • Genetic Crops • GM Mustard • National • Science and Technology • Supreme court
Latest E-Books