SC bans sale, registration of BS-III vehicles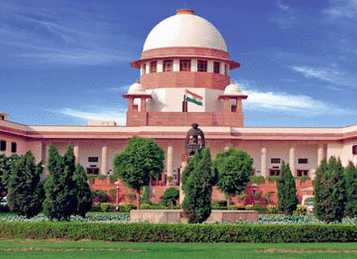 The Supreme Court has banned the sale and registration of Bharat Stage (BS)-III emission norm-compliant vehicles from April 1, 2017, when environmentally friendly BS-IV emission norms will come into force across the country.
The order came after all vehicle manufacturers including their association -Society of Indian Automobile Manufacturers (SIAM) approached SC to stop the ban till existing stock is sold.
SC Order
The SC bench held that health of the citizen is more important than the commercial interests of the automobile industry.
All the vehicle registering authorities under the Motor Vehicles Act, 1988 are prohibited from registering such vehicles on and from April 1, 2017 that do not meet BS-IV emission standards.
Vehicles that have already been sold on or before March 31, 2017 will be not included in this ban. From 1 April 2017, BS-IV fuel emission standards will kick in and all new vehicles have to comply it. 
What are manufacturers saying?
Vehicle manufacturers have argued that they were entitled to make BS-III vehicles till March 31, 2017. So, the sale and registration of these vehicles should not be prohibited after April 1, 2017 with the introduction of BS-IV norms. They should further be given a reasonable time to dispose of their existing stock which is as about 820,000 vehicles (worth Rs 12,000-crore) most of them two-wheelers. Government also has favoured the prospect of selling the existent stock of BS-III vehicles, as it done twice before when fuel emission norms were upgraded to BS-II and BS-III, respectively.
Issue
Many vehicles including heavy commercial vehicles with BS-III built engines, employ a mechanical fuel pump and used fuel less efficiently. It negatively influences environment by subsequent emissions of nitrous oxide, carbon monoxide and particulate matter.
How BS-IV engines cut emissions?
Passenger vehicles compliant with Bharat Stage-III emission norms vary widely from their Bharat Stage-IV compliant engines, depending on the size of the car and whether they are petrol or diesel versions.
BS-IV compliant engines differ in the electronics, sensor system, and its ability to process low-sulphur fuel and their "after-exhaust" system that determines emissions.
BS-IV engines also require that the sulphur content of the fuel they use be less than 50 part per million (ppm) whereas BS-III ones can run on 350 ppm fuel.
The transition from BS-III to BS-IV will lead to substantial reductions in particulate matter emissions. For instance, from new trucks, the emissions dip by 80% and from cars by 50%.
Similarly, hydrocarbon and nitrogen oxide emissions can also drop between 41 and 80%, depending on the engine sizes.
Note: India also has set a deadline of 2020 to switch to BS-VI norms, by skipping stage V. This huge leap towards cleaner and environment friendly fuel, will include technology upgrade, making vehicles costly.
Month: Current Affairs - March, 2017
Topics: BS III Vehicles Banned • Environment • National • Supreme court
Latest E-Books