S-400 Triumf long-range air defence system- Key Facts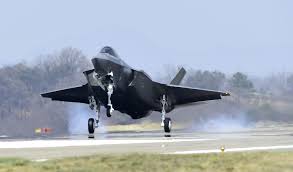 Russia recently started supplying S-400 Triumf air defence system to India, giving a major boost to Indian defence capabilities.
Highlights
These defence systems will boost India's capabilities to take out cruise missiles and enemy fighter aircraft at long range.
The announcement that Russia started supplying S-400 systems to India, was made during Dubai Air Show.
First squadron of this system will be deployed near Western border of India. it will help in tackling threats from both Northern as well as Western borders with China and Pakistan.
Missile requirement of India
India will require five squadrons to tackle air threats from up to 400-km. First squadron of the S-400 system is likely to be complete by end of 2021.
India-Russia S-400 system agreement
India inked an Inter-Governmental Agreement (IGA) with Russia in October 2016, during BRICS Summit. A formal agreement was signed in October 2018 for procuring the defence system. The deal is worth Rs 35,000 crores to contract S-400 air defence system from Russia. After several negotiations, India brought down the price of this deal by a billion dollars.
Training of IAF personnel for operating S-400 system
The Indian Air Force officers and personnel were trained in Russia to operate the system.
Significance of S-400 missiles for India
The S-400 Triumf air defence system will give a major boost to Indian capabilities of taking out enemy cruise missiles and fighter aircraft at long range.
It will provide India with an edge in South Asian skies.
India would now be able to take out enemy missiles and aircrafts from a distance of 400-kms.
Components of the system
S-400 missile defence system comprises of four different missiles:
48N6DM: It is capable of destroying airborne targets up to 250 km
40N6: It can reach a distance of 400 km. It makes use of active radar homing for intercepting air targets at great distances.
9M96E: This component can strike moving targets like fighter aircraft with great accuracy.
9M96E2: This component is descended for direct impact. It can reach up to 102 km.
Month: Current Affairs - November, 2021
Category: Defence Current Affairs • International Current Affairs
Topics: India-Russia • India-Russia Defence Deal • S-400 • S-400 Missile Defence System
Latest E-Books