Ruchika Tomar wins 2020 PEN/Hemingway Award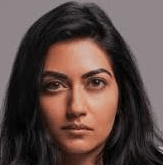 Debut novelist Ruchika Tomar has been selected as the winner of the 2020 PEN/Hemingway Award for Debut Novel 'A Prayer for Travelers'.
PEN America was founded in 1922, in New York City. The prize is backed by the Hemingway family and the Ernest Hemingway Foundation. The PEN/Hemingway Award includes a $25,000 prize, which is proposed to allow significant time and resources to pursue a subsequent work of fiction.
Topics: Ernest Hemingway • Hemingway • Novelists
Latest E-Books