Reservation for Economically Weaker Sections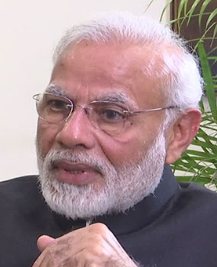 The government has announced a decision to provide ten per cent reservation in jobs and higher education for those belonging to the economically backward sections of the general category. The government aims to provide the aid of reservation to economically backward poor people who are not availing the benefit of reservation as of now.
Who will be provided reservation and how?
As per the reports, those with annual family income below Rs 8 lakhs and owning less than five acres of land will be provided reservations.
This 10% reservation would be over and above the existing 50 per cent reservation.
The government plans to introduce a constitutional amendment to amend Articles 15 and 16 of the Constitution for providing reservations.
Does it violate Supreme Court Judgments?
In the landmark verdict of Supreme Court in the Mandal case, the Supreme Court had held that the proposal to provide 10% Reservation for Other economically backward sections of the people who are not covered by any of the existing schemes of Reservation as constitutionally invalid.
The Supreme Court had held that mere economic backwardness or mere educational backwardness which is not the result of social backwardness cannot be the criterion of backwardness in Article 16 (4).
The Supreme Court has even ruled in the Indra Sawhney case that the share of jobs or educational or legislative seats reserved for different communities cannot together exceed 50%.
So the present order of the government to provide reservations violates some of the observations made by the Supreme Court in its previous judgments.
How can the government implement it?
The one way to implement the current reservation proposal is to include the law of providing reservations under the ninth schedule of the constitution.  An example of this can be Tamil Nadu Backward Classes, Scheduled Castes and Scheduled Tribes (Reservation of Seats in Educational Institutions and Appointments or Posts in the Services under the State) Act, 1993 was placed in ninth schedule of the constitution to keep Tamil Nadu's reservation limit intact at 69%.
Even then the law must pass the judicial scrutiny as the supreme court has made it clear that any law placed in the Ninth Schedule after April 24, 1973 (which is the day the propounded the doctrine of in the Kesavananda Bharti's case was delivered).
The present proposal is also seen as an attempt by the central government to consolidate the upper caste votes just ahead of the general elections.
Month: Current Affairs - January, 2019
Topics: Articles 15 • Articles 16 • economically weaker sections • Indra Sawhney case • Mandal case • Supreme Court of India
Latest E-Books