Researchers discover new hidden gene in COVID-19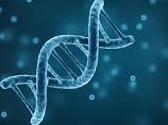 A team of researchers from Taiwan's Academia Sinica have discovered a "hidden gene" in the novel coronavirus. This hidden gene in SARS-CoV-2, virus causing COVID-19, may have contributed to its unique biology and potential of the pandemic. Discovery of a gene for a virus that already has 15 genes in total could have a significant impact on how we will fight against the virus.
Key Points
This study has been published in the magazine eLife. The lead author of the study is Chase Nelson who is a postdoctoral researcher at Academia Sinica and a visiting scientist at the American Museum of Natural History.
The researchers have found a new overlapping gene, ORF3d, in SARS-CoV-2. This new gene has a potential to encode a protein which lasts longer than expected by chance alone.
The team also found that this gene is also present in previously discovered pangolin coronavirus.
The lead author said that the function or any clinical significance of gene is not known yet but it is predicted that it is unlikely to be detected by a T-cell response.
At the first look, the new gene appeared like a written language in which they made a string of letters for conveying information.
While the unit of language/information being transferred is discrete, genes are multifunctional and overlapping.
Overlapping genes are hard to find, and it is difficult to spot them using scientific computer programs also. This is somewhat because RNA viruses have a high mutation rate, so they tend to keep their gene count low to prevent a large number of mutations. As a result, viruses have evolved a system of data compression in which one letter in its genome contributes to 2 or even 3 different genes.
Nelson highlighted that "Missing overlapping genes puts us in a great danger of overlooking major aspects of viral biology".
Before COVID-19, Nelson has developed a computer program for screening genomes for patterns of genetic change that are unique to overlapping genes.
Month: Current Affairs - November, 2020
Category: Science & Technology Current Affairs
Topics: COVID-19 • Gene • gene sequencing • Research and Development • SARS CoV 2
Latest E-Books