Recommendations of U K Sinha Committee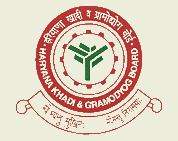 The Reserve Bank of India (RBI) had constituted an Expert Committee on Micro, Small and Medium Enterprises under the chairmanship U K Sinha to suggest long-term measures for the economic and financial sustainability of the MSME sector.
Recommendations of the Committee
The committee has proposed doubling the limit on collateral-free loans to Rs 20 lakh from the current level of Rs 10 lakh to boost the fund requirement of the MSME sector.
The committee proposes to provide the loans under the Pradhan Mantri Mudra Yojana of the central government as working capital and term loans for business enterprises in manufacturing, trading, services and agriculture activities.
The committee also recommends extending the collateral free loans to Self-Help Groups (SHGs).
MSMEs are the backbone of the Indian economy and contribute 45 per cent to the manufacturing sector s output and 40 per cent to the nation s exports. Non-availability of credit at reasonable interest rates is the most severe problem faced by the MSMEs. The banks are averse because of high-risk perception. Hence banks were insisting on collaterals which are not easily available with these enterprises.
Pradhan Mantri Mudra Yojana
Pradhan Mantri MUDRA Yojana (PMMY) was launched by the government to provide loans to Micro Enterprises /units those are in manufacturing, trading and Services sector including allied agricultural activities with credit limits of up to Rs.10 Lakhs.
The scheme had created three products namely Shishu, Kishor and Tarun to signify the stage of growth, development and funding needs of the beneficiary microunit/entrepreneur and also provide a reference point for the next phase of growth.
The loans offered through commercial banks and financial institutions were refinanced through the Micro Units Development and Refinance Agency (MUDRA) Bank.
Under the Shishu segment, loans up to Rs 50,000 will be offered. Under Kishor, loans above Rs 50,000 and up to 5 lakh are offered. Tarun covers loans above Rs 5 lakh and up to Rs 10 lakh.
Category: Economy & Banking Current Affairs • Government Schemes Current Affairs
Topics: Kishor • Micro Units Development and Refinance Agency • MSME sector • MSMEs • MUDRA Bank • PMMY • Pradhan Mantri Mudra Yojana • RBI • Reserve Bank of India • Shishu • Tarun
Latest E-Books