RBI to conduct simultaneous purchase & sale of govt securities under OMO for Rs 10,000 crore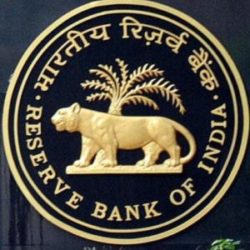 The Reserve Bank of India (RBI) have decided to conduct simultaneous purchase and sale of government securities under the Open Market Operation (OMO) for Rs 10,000 crore.
Key Facts
Simultaneous purchase and sale of government securities under OMOs is known as Operation Twist.
Under the operation, the short-term securities are transitioned into long term securities.
It is aims at easing the interest rates on the long-term papers.
This tool was first used by the Us Federal Reserve in 1961 post recession in the aftermath of Korean war.
Operation Twist usually leads to lower longer-term yields, which helps to boost the economy by making loans cheaper for middle income group.
It discourages the saving because it doesn't pay much interest.
Why operation twist is conducted?
It lowers down the interest rate for the long-term investment so investors start taking loans for long term investment.
It increases the flow of money and aggregate demand in all sectors.
This would help in creating jobs.
About Open Market Operations (OMO)
The OMO involves the sale and purchase of the government securities (G-sec) and treasury bills (T-biil) by RBI. It helps to regulate the money supply in the economy. OMO is carried through commercial banks thus it does not directly deal with the public.
About T-Bills
Treasury bills or T-bills are money market instruments. These are the short-term debt instruments issued by the Government of India. These bills are issued in three tenors- 91-day, 182 day and 364 day. It pays no interest and are issued at a discount.
About G-sec
G-sec are the tradable instrument which are issued by Central or the State Governments. There securities can be of Short term with maturity period of less than one year or Long term with maturity of one year or more. These securities do not carry risk of default and hence are called as risk-free gilt-edged instruments.
Month: Current Affairs - September, 2020
Category: Economy & Banking Current Affairs
Topics: Government Securities • Open market operation • Operation Twist • Reserve Bank of India • treasury bills
Latest E-Books