RBI suspended licence of seven non-banking finance companies (NBFCs)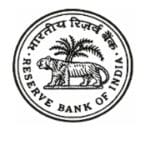 On 17 August the Reserve Bank of India (RBI) suspends licence of seven non-banking finance companies (NBFCs).
The seven NBFCs whose licences were suspended are – Religare Finance, Artisans Micro Finance, Eden Trade & Commerce, RCS Parivar Finance, Nott Investments, Dewra Stocks & Securities, Swetasree Finance.
Being a dormant entity, Religare Finance licence was suspended by RBI as it did not conducted lending operation for long period of time.
RBI role in issuing licence to NBFCs:
A Non-Banking Financial Company (NBFC) is a company registered under the Companies Act, 1956, whose principal business is lending, investments and receiving deposits. At present there are around 12,000 NBFCs in India.
NBFC does not include any institution whose principal business is agricultural activity, trading activity, industrial activity or sale/purchase/construction of immovable property.
RBI has power under RBI Act 1934 to register, regulate, lay down policy, inspect, issue directions, supervise and exercise surveillance over NBFCs that meet the 50-50 criteria of principal business.
Any NBFCs that does not carry out its principal business according to the directions or orders issued by RBI under RBI Act is eligible for penal action that can also result in cancelling the Certificate of Registration issued to the NBFC.
Month: Current Affairs - August, 2015
Topics: Banking • Finance • Licence • Non-Banking Financial Companies (NBFCs) • RBI
Latest E-Books