RBI reduces repo rate by 35 basis points to 5.40%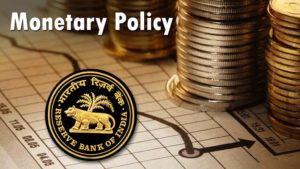 Reserve Bank of India (RBI) in its third Bi-monthly Monetary Policy review for financial year 2019-20 has reduced its key policy rate (repo rate) by an unorthodox 35 basis points to 5.40%. This takes the benchmark lending rate to a nine-year low. It was overall fourth consecutive interest rate cut this year, bringing down repo rate (rate at which the RBI lends funds to banks) — by total of 110 basis points from 6.50%.
This decision was taken by RBI's six member Monetary Policy Committee (MPC) headed by RBI Governor Shaktikanta Das. It also decided to maintain the 'accommodative' stance. All members of MPC voted to reduce the policy repo rate.
Key Policy Rates
Repo rate:It was changed by unorthodox 35 basis points to 5.40% from earlier 5.75%. It is rate at which RBI lends to commercial banks generally against government securities.
Reverse Repo Rate:It was revised to 5.15%. It is the rate at which banks lend funds to Central Bank.
Marginal Standing Facility (MSF) Rate:It was reduced to 5.65%. It is very short term borrowing scheme for scheduled banks and is rate at which scheduled banks borrow funds overnight from RBI against government securities.
Bank Rate:It was unchanged at 5.65%. It is rate charged by RBI for lending funds to commercial banks. It influences lending rates of commercial banks i.e. higher bank rate will lead to higher lending rates by banks.
Cash Reserve Ratio (CRR):It was kept unchanged at 4%. It is amount of funds that banks have to keep with RBI, which uses it as tool to drain out excessive money from system.
Statutory Liquidity Ratio (SLR): It was unchanged at 18.75%. It is amount that banks are required to maintain as stipulated proportion of their net demand and time liabilities (NDTL) in form of liquid assets such as cash, gold treasury bills, unencumbered securities and dated securities etc.
MPC Forecast
GDP growth forecast for 2019-20: It has been lowered to 6.9% from 7% earlier
GDP growth forecast in first half of 2019-20: It will be in the range of 5.8 to 6.6%
GDP growth forecast in 2nd half of 2019-20: It will be in the range of 7.3% to 7.5%
Consumer price index (CPI)-based inflation forecast: It is projected at 3.1% during July-September 2019 and at 3.5-3.7% in October-March 2019-20
About Monetary Policy Committee
It is a statutory body established underprovisions of RBI act 1934. It is mandated to keep the inflation within targets set by government in consultation with RBI. It also accomplishes the task by making suitable changes to policy rate i.e. repo rate. Its meetings are held at least 4 times a year and publish its decisions after each such meeting.
Composition: It is executive body of 6 members. Of these, three members are from RBI while other three members are nominated by Union Government based on recommendations of a search cum selection committee consisting of Cabinet secretary (who is Chairperson), Governor of RBI, Secretary of Department of Economic Affairs (Ministry of Finance), and three experts in field of economics or banking who are nominated by central government.
MPC members: Shaktikanta Das, Ravindra Dholakia, Michael Debabrata Patra, Bibhu Prasad, Chetan Ghate and Pami Dua
Month: Current Affairs - August, 2019
Category: Economy & Banking Current Affairs
Topics: Cash Reserve Ratio • Marginal Standing Facility Rate • Monetary Policy Committee • RBI Bi-monthly Monetary Policy Review • RBI Governor • Repo Rate • Reserve Bank of India • Reverse Repo Rate • Statutory liquidity ratio
Latest E-Books